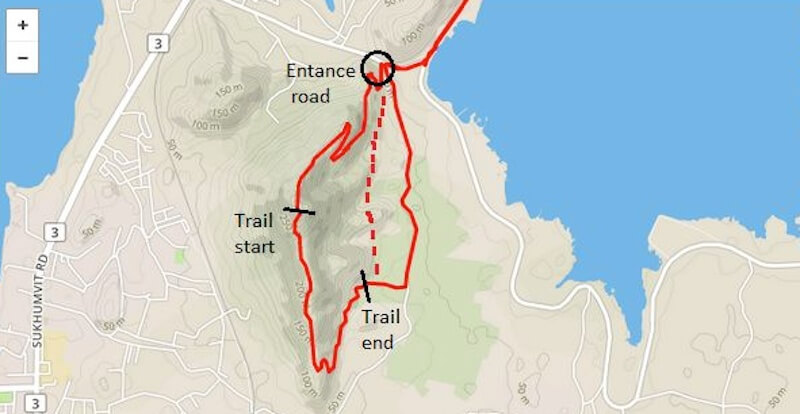 The trails at Khao Chalak started out as a couple of dusty singletrack runs leading up and down the mountain but have now developed into one main Downhill (DH) trail that can be accessed from a couple of different trailheads. Some riders describe the trail that starts from the fire watch viewpoint parking area as an All Mountain (AM) trail rather than a dedicated Downhill run. Local riders tackle the trail on everything from hardtail to full-suspension mountain bikes.
To access the main trail some riders drive up to the top of the mountain via the paved road GPS – N 13.199880, E 100.955886 leading off of Thetsaban 9 Road. Local riders usually just ride up to the top of the mountain, take a rest at the parking area, and then bomb down the trail.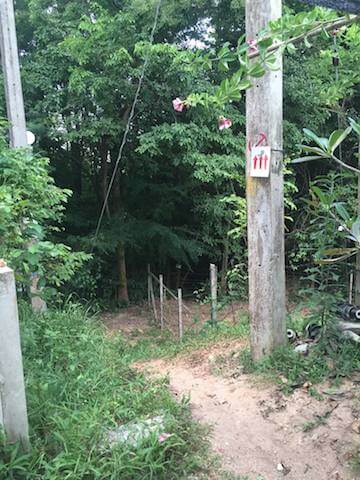 The trailhead and trail are well marked with signs, so getting lost isn't really a concern.
Just to give you an idea of elevation gain/loss when riding Khao Chalak:
The bottom of the paved road that leads up to Khao Chalak is approximately 50 meters elevation. Sitting at the top of Khao Chalak is approximately 280 meters elevation. When you reach the endpoint of the singletrack, you'll be sitting at approximately 60 meters elevation.
The main trail is about 2.5 to 3 kilometers long from top to bottom. The first portion of the trail has the steepest bits and obstacles (rocks, drops, etc.,) that give it the Downhill/All Mountain designation. The remaining part of the trail (about 2 kilometers) is fast singletrack with some quick short climbs through bamboo groves and forest cover. The singletrack ends at the Chao Pho Khao Chalak Cemetery. From the trail endpoint you can cycle down the road through the cemetery that leads back to Thetsaban 9 Road, which is where you can cycle back up the paved road to the top of Khao Chalak.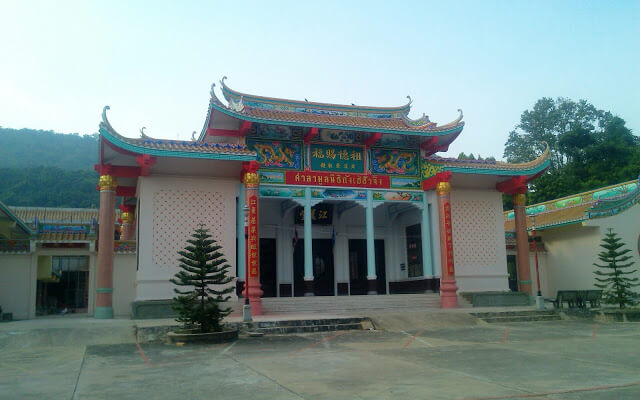 Trailhead #1 GPS – N 13.189899, E 100.950035
Trail endpoint/Chao Pho Khao Chalak Cemetery GPS – N 13.193117, E 100.9535
Trailhead/Trail endpoint #2 GPS – N 13.187367, E 100.943267. This is an alternate trailhead/access point that can also serve as an exit point if starting from the top of Khao Chalak. Just keep in mind that you'll have to ride back to wherever you parked, and using this trailhead may add significant distance to your ride.