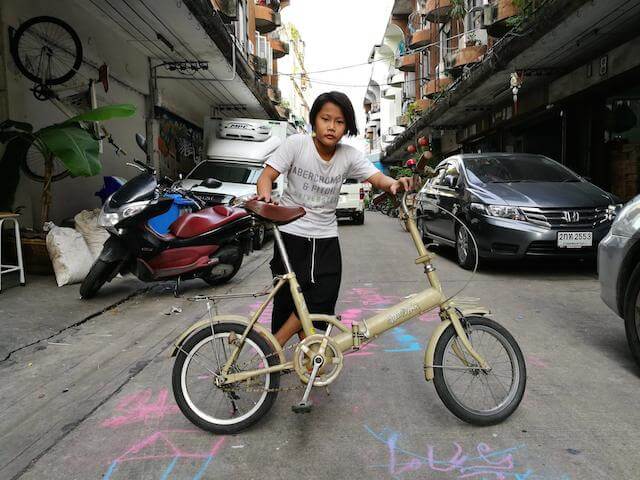 Possibly the only bike shop in Bangkok running on the support and donations of local bicycle lovers, the Don Kuson Community Bike Shop started as the answer to a need noticed by Alexander Martin. As an avid bicyclist in the US, he was involved in bike co-op organizations for years until he moved to Bangkok and saw that there wasn't anything similar.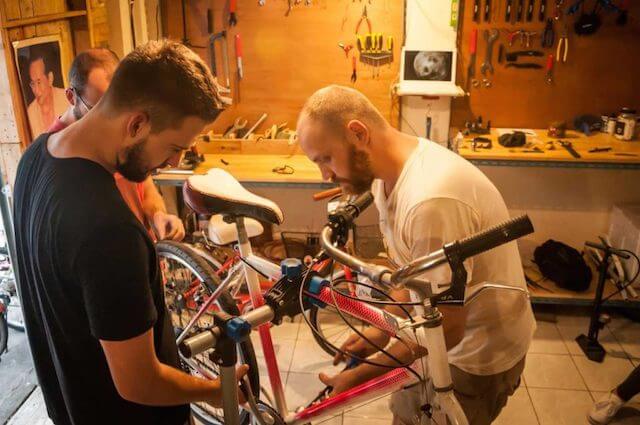 Located deep in Charoen Krung Soi 57, Don Kuson offers the typical services that you would find at most bike shops around the city. They help customers find new or used bikes, they can help fix a bike malfunction, or they can just help beginners understand the basics. But that's also the difference between Don Kuson and other bike shops—they want to work with their customers, not just do it for them. It's this kind of cooperative spirit that Don Kuson is known for and wants to push further into the neighborhood.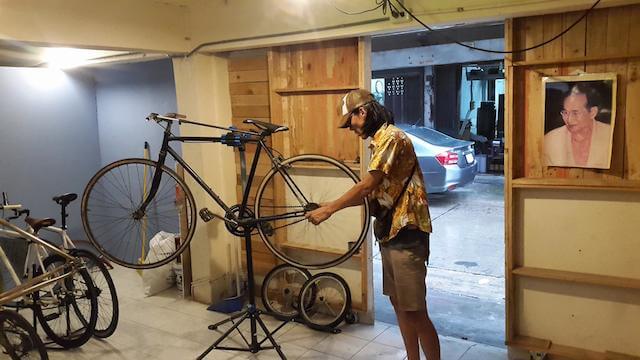 Besides maintaining an open shop for the community, Don Kuson also organizes a few other bike-related activities. They host free city night rides, taking cyclists of all skills and ages on a tour around Bangkok after the heat of the day has subsided. They're happy to help find bikes (and lights) for those who wish to participate but don't own their own wheels.
Don Kuson also has a volunteer program for the local kids called Earn-A-Bike. Any kid that completes 10 hours of volunteer service for Don Kuson will get their very own refurbished bike. Alex hopes that by working for their bike, it'll add a level of value and pride to it.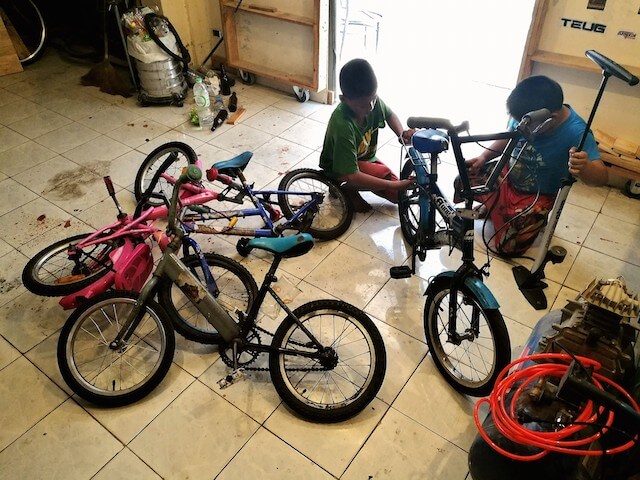 Don Kuson will have been open for a year at the end of August 2017. But in that short time, they've been able to repair around 300 bikes, an impressive feat for a shop that's only open 3 days a week and run only with volunteers. Generous individuals and supportive bike shops have donated all the bike parts that the shop has. They welcome and work with all bikes and riders of any skill level. It's also free to use and runs on donations.
In the future, Alex hopes that he'll eventually be able to work with other organizations to promote bike safety, advocate better bike infrastructure, and, in general, make Bangkok a better place for everyone to bike.
If you want to help Don Kuson and you're interested in volunteering, donating parts and/or money, or just want to talk to the man himself, the easiest way to contact Alex is through the Don Kuson Community Bike Shop Facebook Page.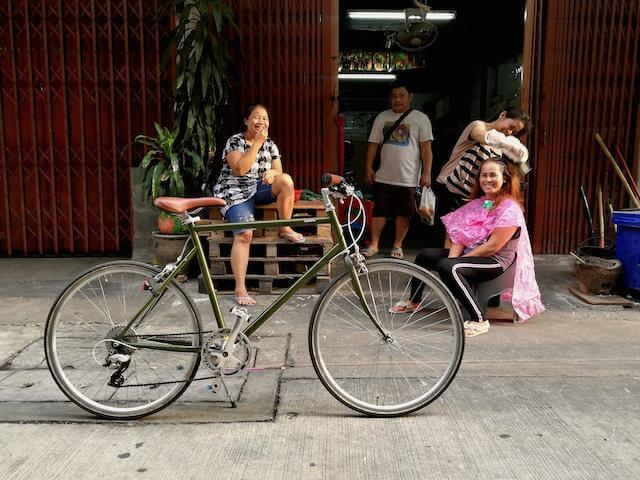 However, the best way is to just come by the shop. It's open Monday, Wednesday, and Friday from 3:30PM – 7PM. You'll get to see the community and understand, first hand, why this is such an important place to support.
Don Kuson Community Bike Shop
402/33 Soi Don Kuson (Charoen Krung soi 57)
Khwaeng Yan Nawa, Khet Sathon
Bangkok 10120
ภาษาไทย [+]
Don Kuson Community Bike Shop
402/33 ซอยเจริญกรุง 57
แขวงยานนาวา เขตสาทร
กรุงเทพฯ 10120 Tel. 087-971-6613
[Bangkok's First not for profit Bike Co-Op]
GPS – N 13.71443, E 100.5163906