Originally posted as 'Cycling rally between Thailand and Cambodia to raise funds for a hospitality school in Siem Reap' in Regional News Asia-Pacific section of Travel Daily News 14/09/2012. Article by Luc Citrinot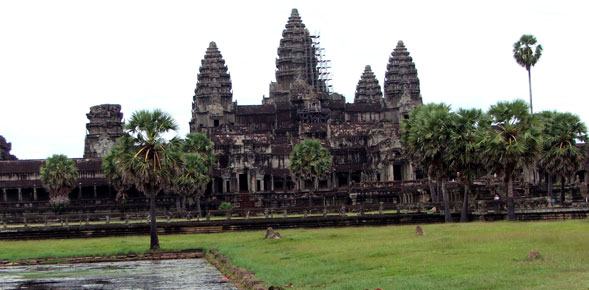 SIEM REAP- On the occasion of the tenth anniversary of  L'Ecole Paul Dubrule, the school has organized in collaboration with ACCOR Group a cycling rally which will take about 50 participants for a 3-day ride from Bangkok to Siem Reap.
This will be the perfect opportunity for all participants to commemorate the 12,000-km odyssey accomplished on a bicycle 10 years ago by the school founder, Paul Dubrule (former ACCOR Founder) for the opening of the School back in 2002. At the time, Mr. Dubrule rode his bike from Paris to Angkor…
This event also allows the school to raise funds in order to pursue the development of its project in Cambodia and gives a chance to many Cambodians every year to study Hospitality and Tourism in excellent conditions (300 students planned for the academic year 2012-2013). Preliminary target before the rally starts on October 19th is to collect 5000 $. Support is crucial for the further development of the school, which was one of the first in Cambodia to provide to any students world-class facilities and international education.
L'Ecole d'Hôtellerie et de Tourisme Paul Dubrule's campus is composed of three buildings covering over 2,000 square meters. Located 4 km from the heart of Siem Reap, our installation includes a professional pedagogical kitchen, a professional pedagogical pastry and bakery workshop, a educational restaurant open to the public, a fully equipped front & back office, 4 training rooms, classrooms, a computer room, a library containing more than 1,000 books and Internet access, a conference room, student and staff restaurant, and a cutting-edge digital language laboratory offering students the benefit of the most up-to-date foreign language training available in Siem Reap. The school can be visited by tourists and visitors to meet with students, stay in its training hotel and also enjoy food prepared by students.