At the weekend I was exploring the old city in Bangkok around the Grand Palace. Here are some of the pictures that I tweeted as I cycled around.
1. The Standing Buddha at Wat Intharavihan is 32 meters high & 11 metres wide. It's best to take a picture of the Standing Buddha at Wat Intharavihan in the morning when the sun is behind you.
2. I see Starbung Coffee is still on Phra Athit Rd. I thought they received a cease & desist from Starbucks.
3. There's a nice riverside walkway parallel with Phra Athit Rd. You can also rent long-tail boats here for 800-1,200B
4. In front of Phra Pinklao Pier you will find the Bangkok Tourist office with lots of useful brochures & maps.
5. Rama V Museum is on Sanam Luang & open Wednesday-Sunday from 9:30am-4pm. The Rama V Museum is a great place to have a break from the hot sun. All exhibits are bilingual and entrance is free.
6. The excellent Museum Siam #Bangkok is #FREE this weekend. Normal price is 300B. Well worth visiting. Museum Siam tells the story of the Siamese people through interactive displays. Everything is bilingual.
7. Outdoor Gun Museum in front of the Ministry of Defence.
8. At the Rattanakosin Exhibition Hall guided tours last 2 hours & go every 20 minutes. Open Tue-Sun 10am-7pm. Limited space on tours. Admission is 100B.
9. The Golden Mount has a Chedi at the top of an artificial hill. It's the highest point in the area. Climb to the top of the Golden Mount is #Free but you are asked to donate 10 Baht to enter the building. Great views.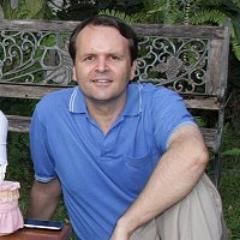 Richard Barrow
Full time independent travel blogger based in Thailand. Tweeting and blogging anything to do with Travel, Food and Festivals, and translating Breaking News from the Thai media. Plus avid weekend cyclist, riding everyday!?
richardbarrow.com
|
twitter
|
facebook