Cycling in Bangkok! Not exactly the first thing people think about when visiting Thailand, cycling in Bangkok. However, Bangkok is a perfect city for bicycling. The city is flat as a pancake, and enjoys great weather. When it does rain, you can always find shelter and enjoy a short break. The coolness that the rain showers bring allows you to continue your trip, nicely refreshed.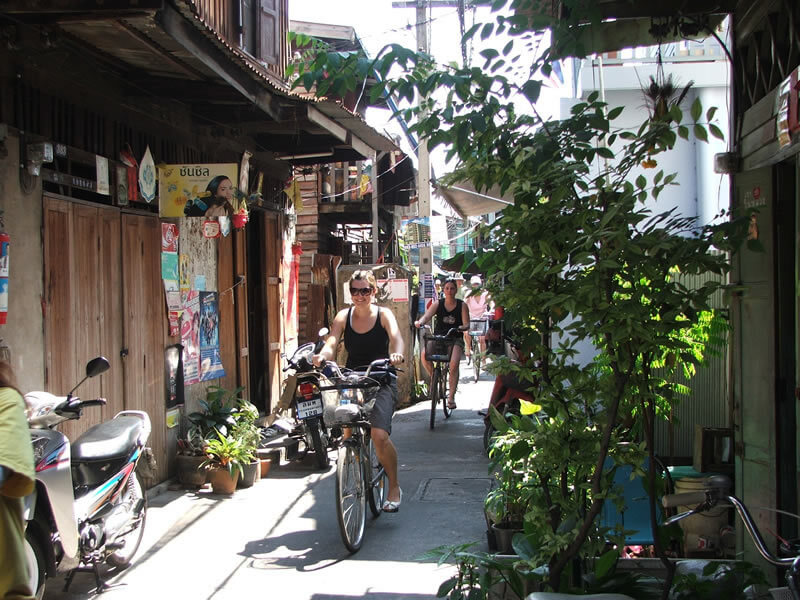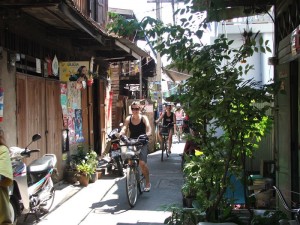 Co van Kessel, an adventurous Dutchman, pioneered bicycle tours in Bangkok more than 20 years ago. Making it his goal to re-discover Bangkok, Co spent thousands of hours on his bike exploring the vast network of local streets, alleyways, footpaths and canals between the main urban thoroughfares.
What he found, lurking beneath the facade of modernization, were hidden oases of peace and tranquility, a picture of the "real" Thai life; remaining virtually unchanged over the years. An identity of a city that is true to the Thai people, yet largely unknown to outsiders.
All Co van Kessel tours are full of the colorful sights and smells of local markets, the fascinating life of Thais living along the canals, and the surprising existence of bountiful green belts. Anybody can do it. All you need is to be able to ride a bike. Children of 7 and pensioners of 77 do these tours.
Contact Co van Kessel to book a bicycle tour like their popular 'Co Classical' or 'Co By Night.'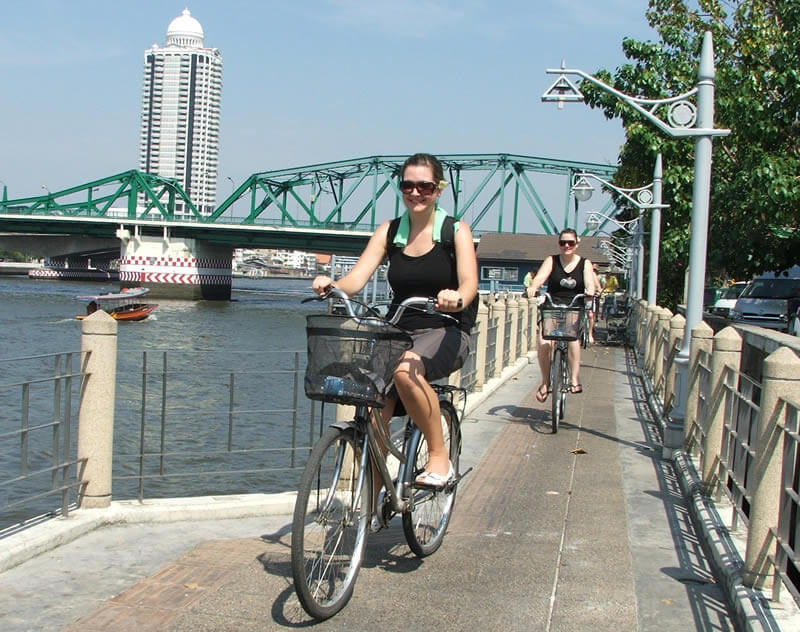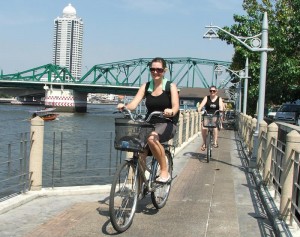 All Co van Kessel tours are wysiwig: "What you see is what you get".
Co van Kessel Bangkok Tours
Grand China Princess Hotel 215 Yaowarat Road
Samphantawong, Bangkok 10100
Tel: +66 (0)2688 9933, +66 (0)8705 49878
Email: contact@covankessel.com
Visit us at: www.covankessel.com