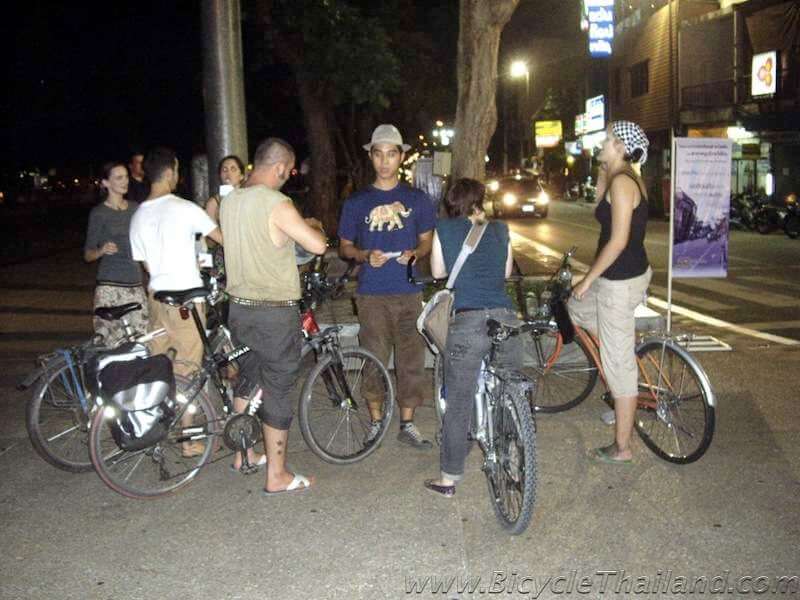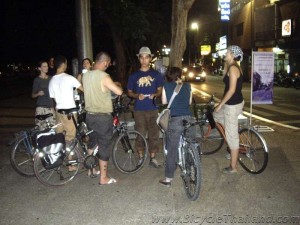 What could be better than riding your bike at night in traffic? Riding your bike with a group of people who are interested in raising cycling awareness! Which is exactly what Critical Mass is designed to do, and the group in Chiang Mai is no exception.
The last Friday of every month, some of the people who ride bicycles regularly in Chiang Mai get together to slowly meander through the nightlife areas of the city, dinging their bells, giving out stickers to cars and motorbikes that are parked in the bike lanes, and shouting "ride your bicycle!" at all intersections.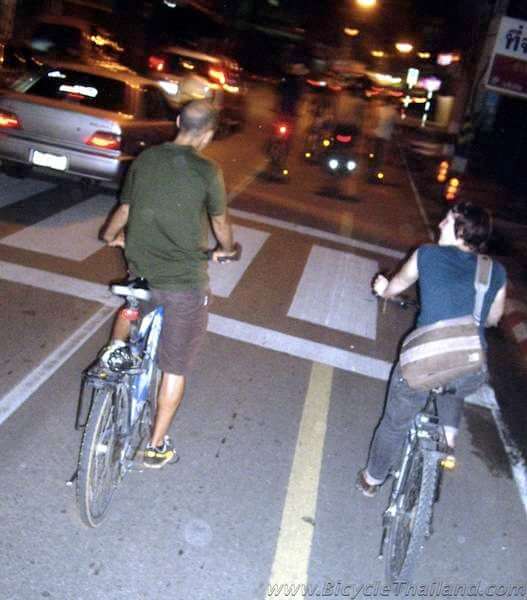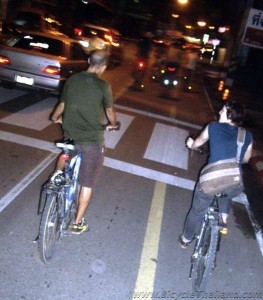 This group of people represent cycling's full spectrum of participants, from those that love to ride long distances in the wilderness and others who use their bikes just to get groceries. But, they are all united in the goal to make Chiang Mai a safe place to ride for people on all types of bicycles, with all kinds of cycling goals.
The group is trying to gather more riders to come and join! They meet the last Friday of every month at 8:00pm at Tha Phae Gate to start and ride various routes in the old city areas of Chiang Mai.
This informal group still meets and rides as witnessed by BicycleThailand.com staff on March 28, 2014 and again in June of 2016. The group now maintains a FaceBook community page at Critical Mass Chiang Mai and even hands out business cards in Chiang Mai's city center.