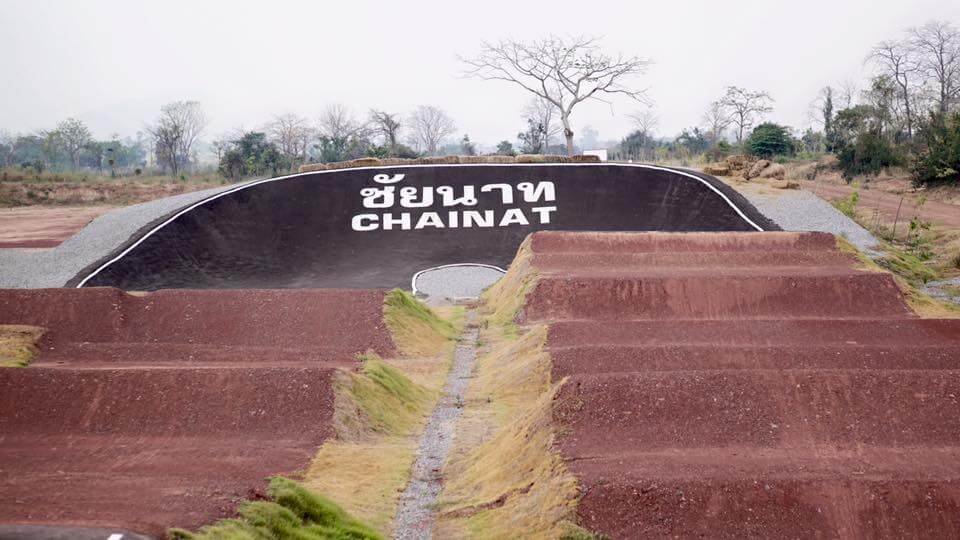 จังหวัดชัยนาทเปิดซิงสนามบีเอ็มเอ็กซ์ สวยที่สุดในประเทศไทย
Chai Nat province has officially opened Thailand's most beautiful BMX track. Not only is it beautiful, but the new track is fully certified to UCI standards. The new track will serve as the venue for the upcoming BMX Thailand Cup 2015 and Championship series, beginning this Sunday, September 13th.
The BMX track was built through the cooperation of the Thailand Cycling Association and the provincial administration of Chai Nat.
The track's construction was overseen by an advisor to the Thai National Team and all races at the new track will be officiated to UCI and international standards.
Surrounded by scenic mountains, the new BMX track, which already has plans for expansion in the near future, has been built to facilitate a high level of BMX competition with the purpose of spreading the popularity of the sport of BMX across Thailand.
Chai Nat BMX track location GPS – N 15.222803, E 100.153494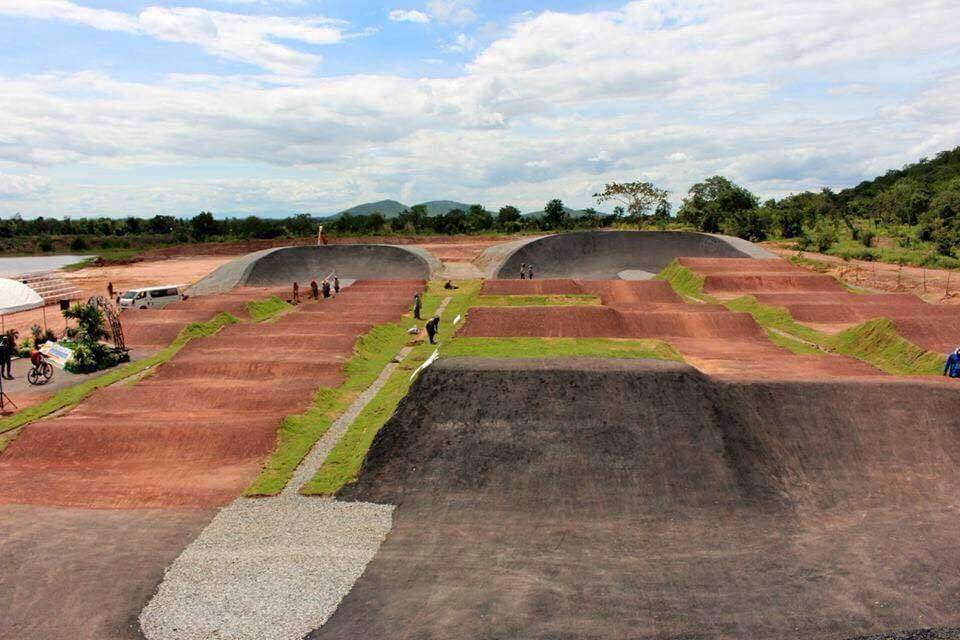 The Championship King's Cup race, under the royal patronage of HRH Princess Maha Chakri Sirindhorn of Thailand, and the BMX Thailand Cup 2015 will be held on Sunday, September 13, 2015. Entry to the track is free for those wishing to watch these events.
The race on Sunday, September 13, will begin with the track's official opening ceremony at 8:30 am (0830). First race time is 9:15 am and many categories will have their chance to compete throughout the day. Finals start at 2:00 pm (1400), and if you are unable to make it to the track to watch then you can catch the live action from 2:00-4:00 pm (1400-1600) on Thailand's PBS channel.
Athletes who are interested to join the races will need to download and submit the application form available from the Thai Cycling Association website. You will be required to create a user account in order to access the website. Inquiries and application submission should be directed to tca_racing@yahoo.com or can be sent by fax to 02-719-3343
Registration process: STEP 1 – download and complete registration form, STEP 2 – Send registration form at least 2 days before the event starts by fax to 02-719-3343 or E-mail: tca_racing@yahoo.com, STEP 3 – You will be advised of participation fees and how/when to pay them once your registration form has been received/approved.