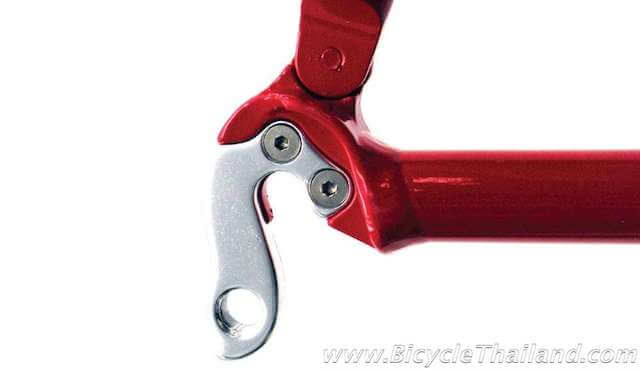 If you ride a geared bicycle (mountain or road) then you have experienced a broken derailleur hanger. And hopefully it performed its duty well and saved your precious (and expensive) derailleur from becoming a twisted and useless piece of modern art.
So, now that you have to find a new derailleur hanger here are the problems you may encounter, especially if you are living and riding in Thailand:
The shop that sold you the bike doesn't have replacements
Your bike is an older model and they don't make them anymore
You purchased your bike used (2nd hand) and it needs a new one
The distributor/importer in Thailand doesn't have them
You can only find one (and you'd rather have 3 or 4 just in case)
Have no fear, we have the solution to all of these problems.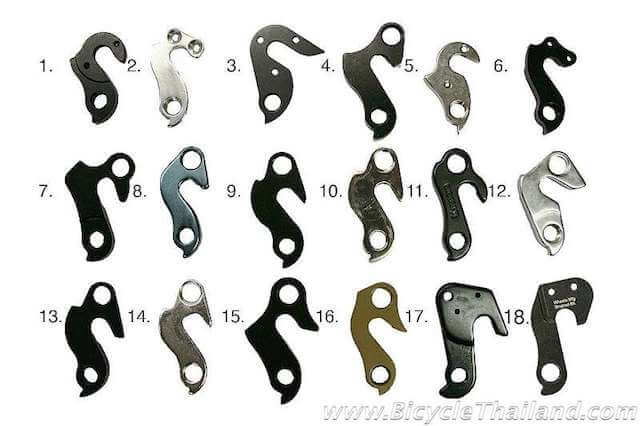 Visit the online shop of Bicycle Addict
Bicycle Addict shop, located in Chiang Mai, stocks a large variety of derailleur hangers to fit nearly every make and model of bicycle. Also, since their shop is located in Chiang Mai, Bicycle Addict can quickly and easily deliver your order to any address in Thailand. Most orders arrive in less than 2 or 3 days.
All makes/models of bicycle derailleur hangers can be easily viewed on Bicycle Addict's website. The online store includes images and prices for each hanger as well as a handy search function filter where hangers can be found by bike brand.