When it comes to telling stories and showing pictures of life and culture in Thailand, Thai-Blogs.com is one of the most popular.  Both locals and tourists will surely enjoy the blog as it's filled with fun and useful information about the country.  You'll see information about food and festivals.  It also provides a good crash course on Thai culture.  You'll also see information on trips and tourist attractions.  It truly is a one-stop shop for everything about Thailand.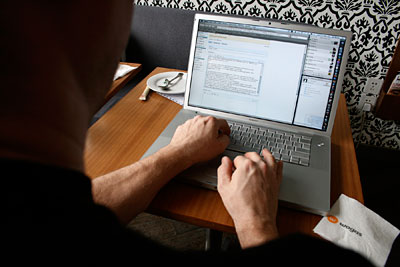 It's easy to see why the blog is well-written.  After all, it's written by Richard Barrow – one of the most popular bloggers in Thailand.  While he's not Thai by birth, he's truly Thai by affiliation as he's been living in the country since 1990.  As soon as he started his first blog in 1998, it's quite obvious what he's destined to do – promote Thailand online.
Currently, he's working for Samut Prakan – a local newspaper.  During his free time, he blogs and tweets about travel news and trip highlights.  He also promotes Bangkok day trips.  He's also the owner of an internet company, Paknam Web Co., Ltd.  This company manages the largest web network of Thailand sites written in English.
It's been mentioned that Thai-Blogs.com filled with information about trips and tourist attractions.  For the longest time, cycling has been one of the most popular activities for locals and tourists alike.  This is the reason why Richard has decided to devote a lot of his time and effort into writing articles about cycling in Thailand.  You can see the articles at http://www.thai-blogs.com/category/cycling-in-thailand/.
For starters, there is a blog post that talks about Richard's experience when it comes to buying a bike in Thailand.  You can see the post at http://www.thai-blogs.com/2011/09/02/bicycling-in-thailand/.  The post talks about Richard's long-drawn-out decision to buy a bicycle.
A lot of locals will tell you that you should check out cycle tours if you're looking for something new to do on your vacation.  Are you sick and tired of walking to and from tourist attractions so you can take a few pictures?  Why not get on a bike and explore Thailand like you've never explored before?
Sure, you're probably concerned that all the dust and heat can make for a very unpleasant experience.  But the cycling tourism industry in Thailand is actually on the rise so it's obvious that most people don't mind.  More and more bike tours companies are being set up but Follow Me Bike Tours remains to be a popular choice and Richard shares information about the company in this blog post – http://www.thai-blogs.com/2011/09/12/cycle-ride-in-bangkok-with-follow-me-bike-tours/.
Richard understands that some people prefer a less chaotic environment for their bike tour.  This is why he did research so he can blog about the Bicycle Tour of Chiang Khan.  Check out the post at http://www.thai-blogs.com/2011/07/07/bicycle-tour-of-chiang-khan/ and visualize yourself biking along a quiet town.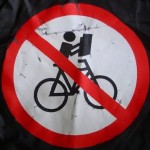 When you can't read the latest biking info while on your bike try the next best thing – a biking blog, accessed through your mobile phone. Enjoy your cycling trip in beautiful Thailand!