We crossed successfully from Thailand to Malaysia at the end of January 2023 and would like to share our experience to help other cyclists considering this option. We spent 10 minutes at Thai immigration getting stamped out of the country, followed by a 10 minute ferry ride (0.60 Malaysian Ringit or 20 Thai Baht per 1 person with 1 bicycle), and 15 more minutes getting stamped in at Malaysia immigration.
We crossed at the Tak Bai (on the Thailand side) border checkpoint – https://www.google.co.th/maps/place/Takbai+Border+Checkpoint/@6.2363978,102.0882392,17z/data=!4m5!3m4!1s0x31b6ab289af6d709:0xe16694fb993bee9c!8m2!3d6.2370293!4d102.0903582?hl=en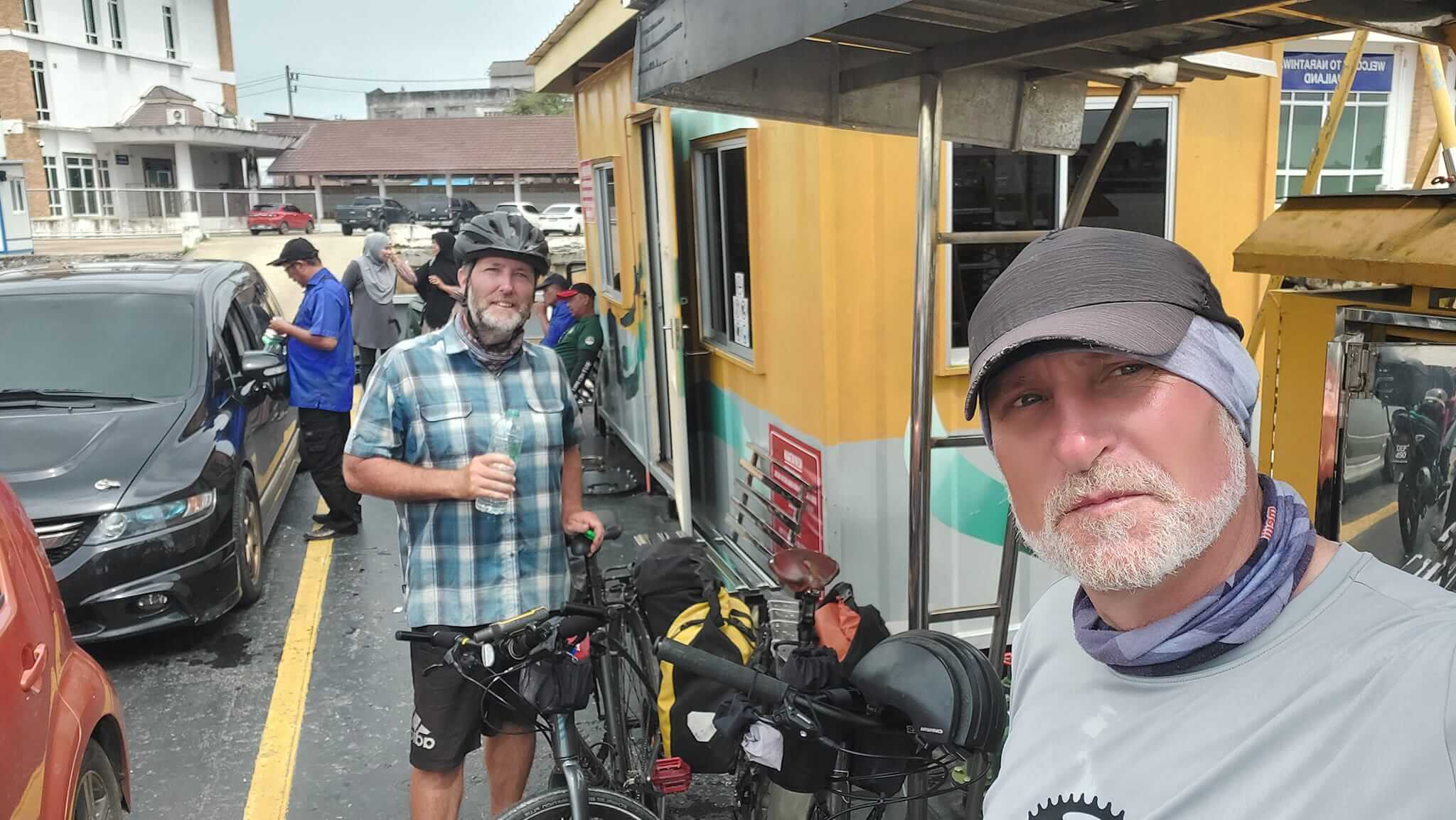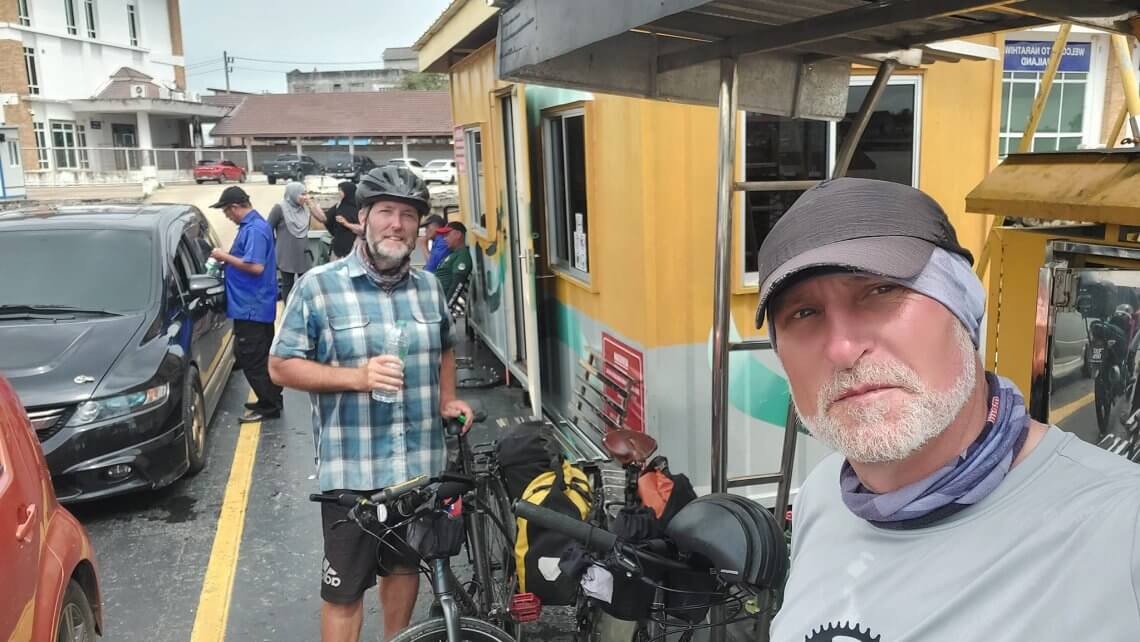 Cyclists Heading from Thailand's southern provinces that intend to ride the east coast of Malaysia should certainly consider this convenient border crossing option. Obviously, this ferry crossing can be easily used by cyclists riding north from the east coast of Malaysia into Thailand. The biggest/nearest city on the Malaysian side is Kota Bharu. The biggest/nearest city on the Thailand side is Narathiwat. Both of these cities offer food and accommodation options suitable for most cyclists.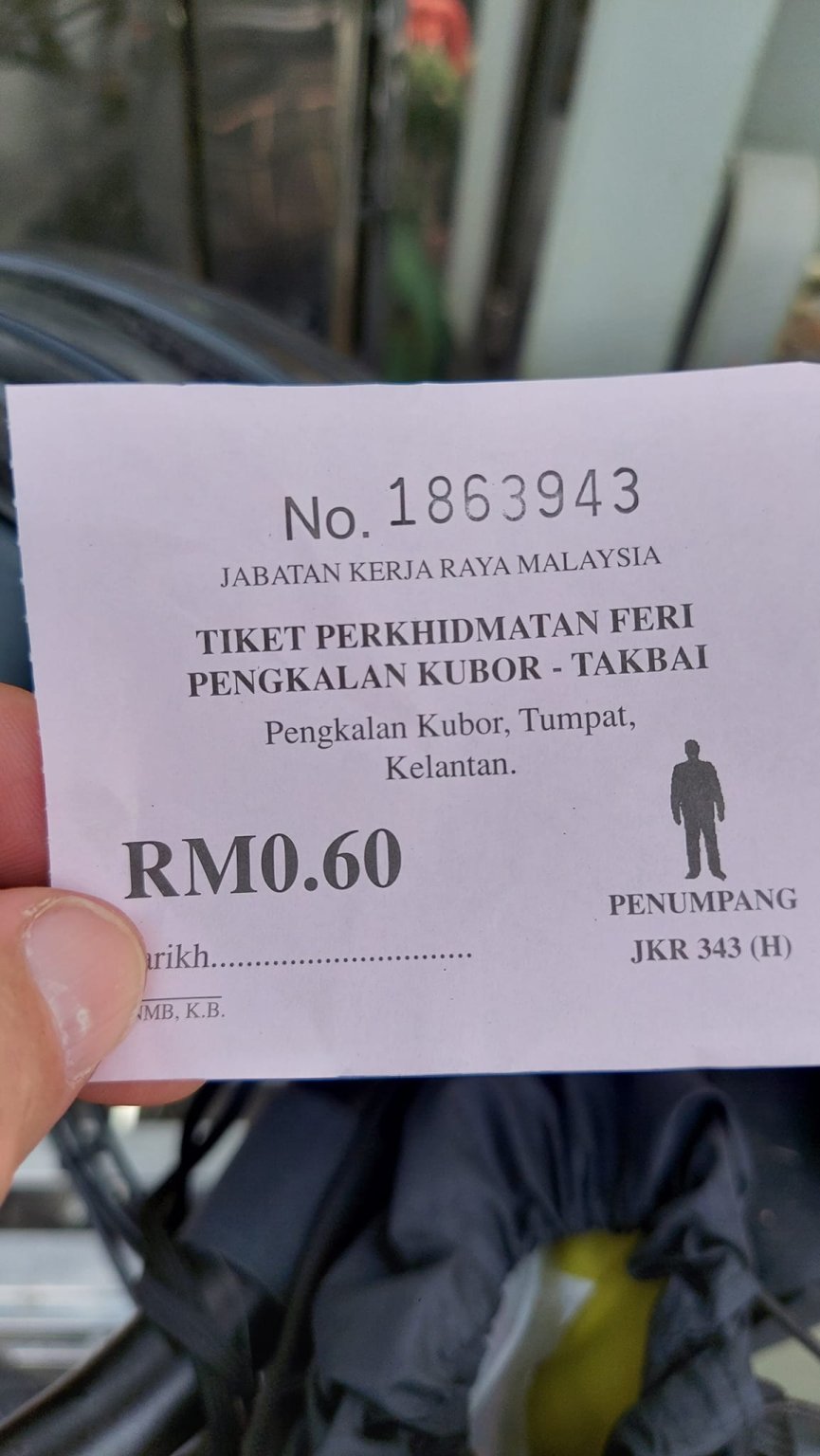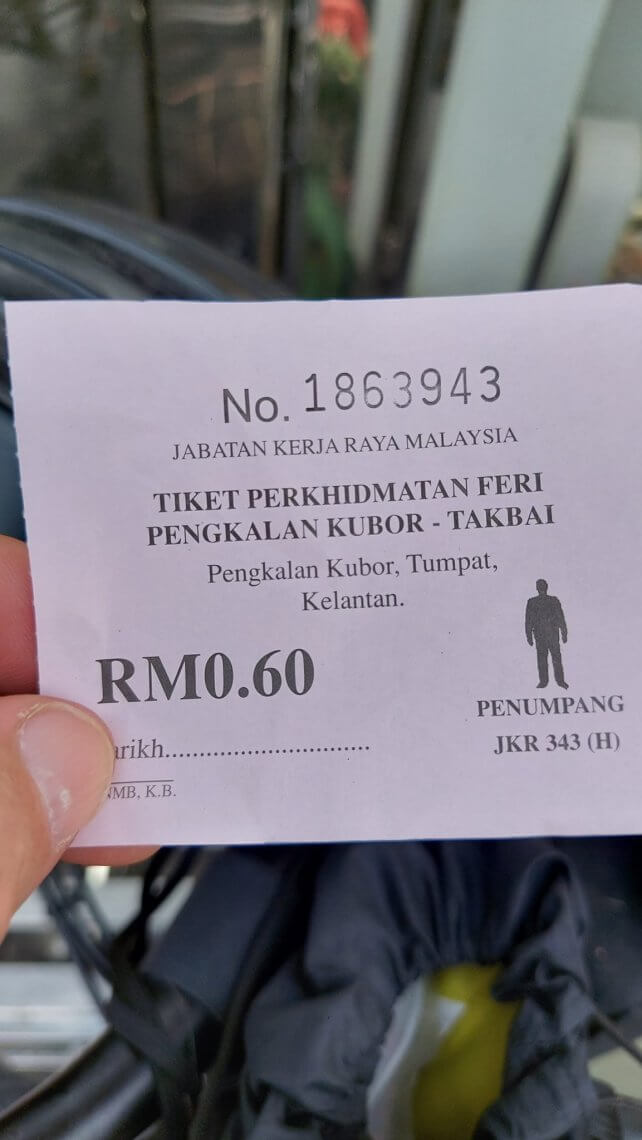 If you are looking for other Thailand/Malaysia border crossing locations, cyclists can also use Bukit Kayu Hatim or Padang Besar. Read more about Touring Bicyclists Crossing the Thailand/Malaysia border near Hat Yai.