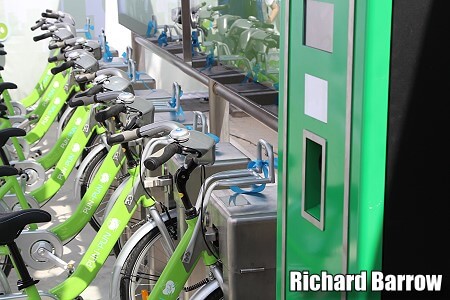 It has been a long time coming but the BMA have finally announced that the "Pun Pun" Bike Rental scheme will launch on 1st May at 12 stations around Central Bangkok. This is a far cry from their original promise of 50 stations and 500 bicycles around Bangkok by February 2013. But it is a good start. Hopefully if it is well used then they will be encouraged to add more stations in the future. The 12 stations include Chamchuri Square, Siam Square, Siam Center, Chula University 1 (Science Building), Chula university 2 (Opposite Triam Udom), MBK, Siam Paragon, Central World 1 (Rama 1 Rd), Central World 2 (Ratchdamri Rd), Krungsi (Ploenchit), Convent (North Sathorn) and Rajanakarn Building (South Sathorn). I will add these stations to the map below as soon as I have confirmed the exact locations.
To be able to use these bikes you need to register for a RFID smart card (see below) which I already have. The price on the receipt was 320 Baht which was broken down as follows: 120 Baht for the RFID smart card, 100 Baht credit on the card and 100 Baht membership for one year. From the information that I have so far, it is free for the first 15 minutes which is enough to go between two stations. If you go over this time then it is 15 Baht for the first hour. The longer you have the bike the cheaper it will be. It is 20 Baht for three hours, 40 Baht for five hours and 60 Baht for six hours. For one day the rental fee is 100 Baht. The rental fee includes full insurance. The official website is www.punpunbikeshare.com but there isn't anything in English yet. I will update as soon as I have more details.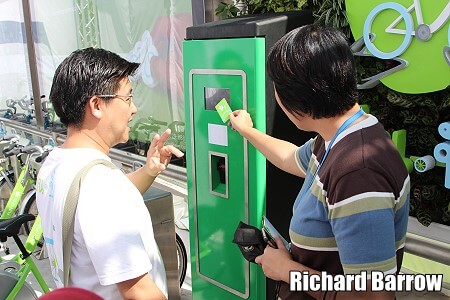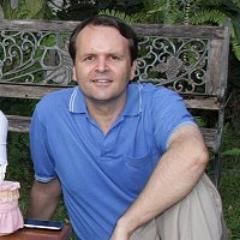 Richard Barrow
Full time independent travel blogger based in Thailand. Tweeting and blogging anything to do with Travel, Food and Festivals, and translating Breaking News from the Thai media. Plus avid weekend cyclist, riding everyday!?
richardbarrow.com
|
twitter
|
facebook