There is a new bike path along the Lam Phra Phloeng Reservoir on road #3052 (see map image and GPS coordinates) in the Wang Nam Khieow district of Nakhon Ratchasima province. The length of the bike path is approximately 2 kilometers and the route is divided into 2 lanes, one for running or walking, and one for cycling.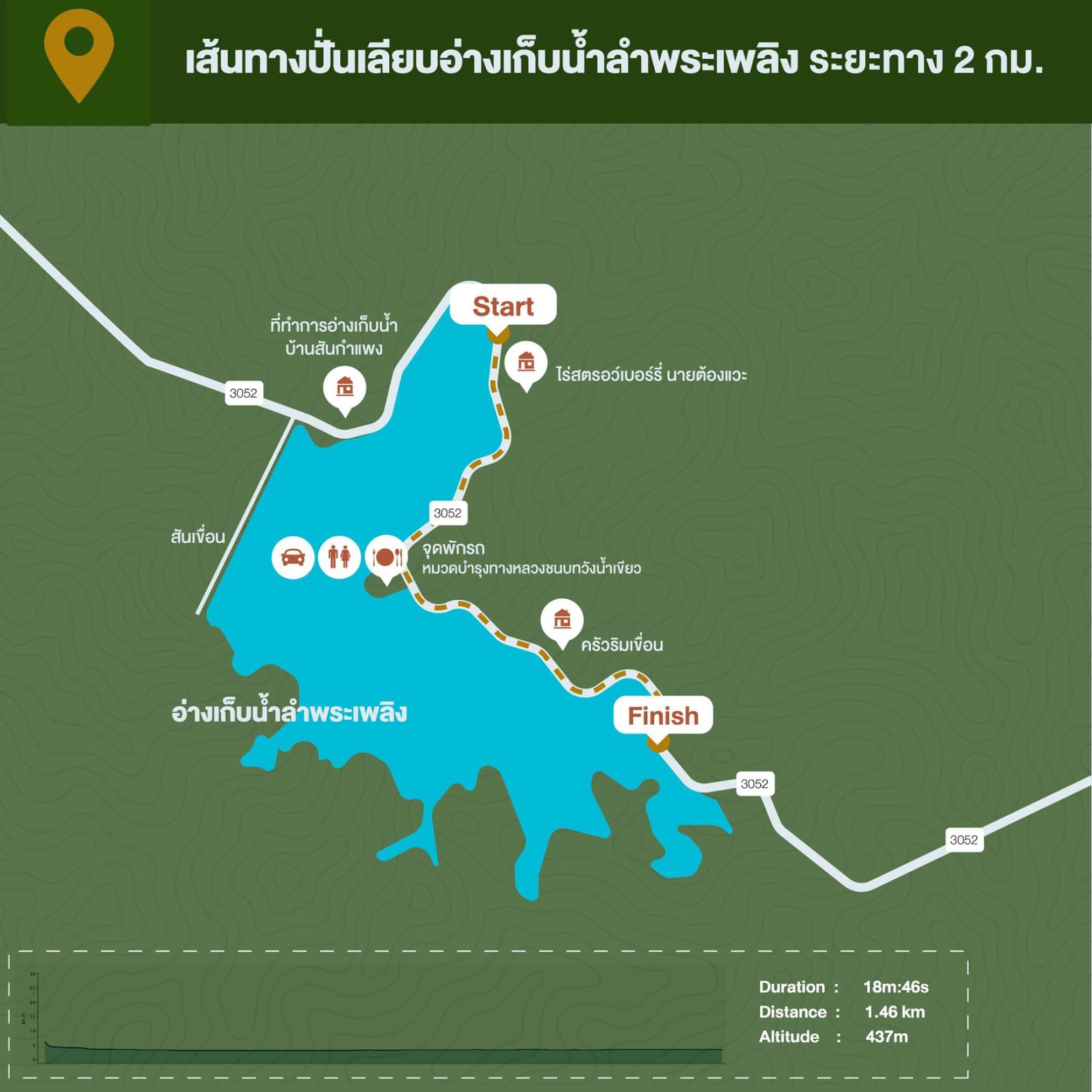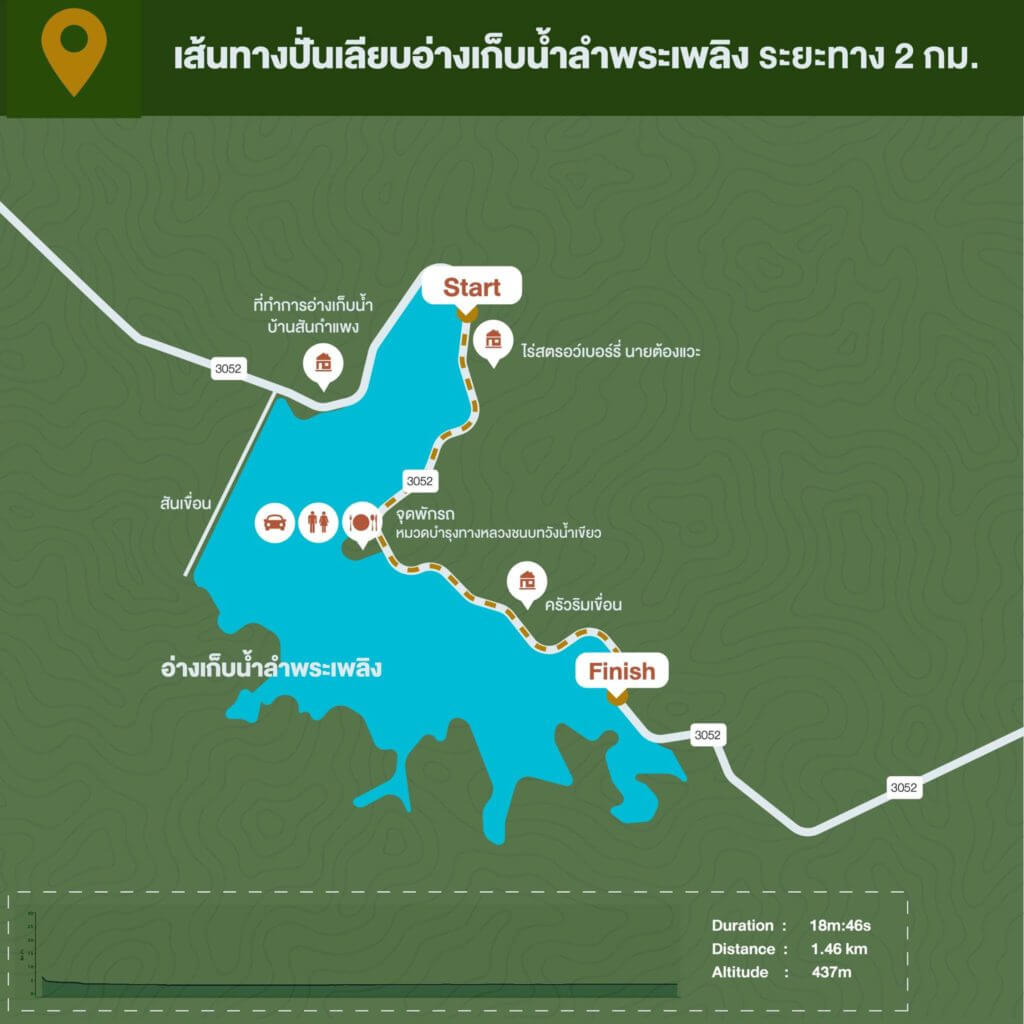 The path is quite narrow if it becomes crowded with non-cyclists, but thankfully this tends to only happen close to the starting point where visiting tourists enjoy the views afforded from the walking path section of the route. On the bike path there are frequent signs to alert cyclists of upcoming dangers, pedestrians, and speed recommendations.
Approximate Start point of bike path – GPS – N14.389479, E101.710660
Approximate Finish point of bike path – GPS – N14.376696, E101.715826
There are beautiful views of the reservoir and surrounding area along the entire length of the cycling path. Cyclists have the option of riding all of the way up to the dam viewpoint, which is an additional 2 kilometers along a hard-packed dirt path leading off of the paved bike path.
Vehicle parking areas are available at a few different locations along the bike path, the largest one being nearby to its start point. Restroom facilities are also available at the start point of the bike path.
Tourist buses and vans visit this area to see the beautiful scenery of the reservoir and to buy locally grown vegetables and fruits from roadside stalls and shops, most notably fresh strawberries when in season.
Recently posted photos and a video on social media show this new bike path and its beautiful surroundings.
Thanks go to Singha Cycling Club for the photos and video of this new bicycle path in Nakhon Ratchasima province.