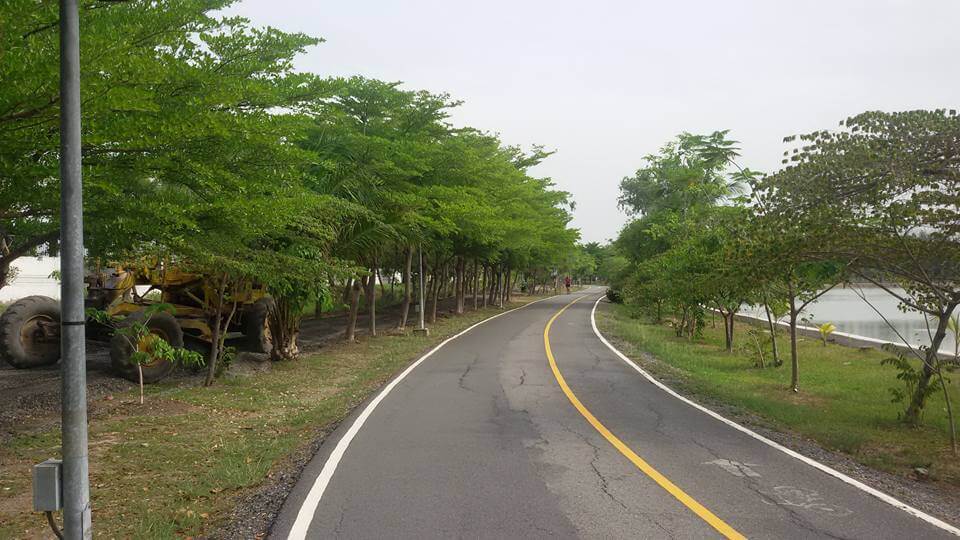 If you live in a northern district of Bangkok (Don Mueang, Lak Si, Sai Mai, and Bang Khen) and are looking for a park that allows you to get in a few kilometers of cycling on any day of the week than you are in luck. The Royal Thai Air Force Health Park is open to the public and is enjoyed by many area residents during early morning and evening hours. Features of the park can be viewed on the FaceBook pages สวนสุขภาพ-คปอ-กองทัพอากาศ and ศูนย์กีฬา-สวนเฉลิมพระเกียรติฯ-คปอ
The park is popular with walkers and joggers so even though the cycling lane is clearly marked riders need to remain ready for foot traffic crossing the lane during peak hours. In the interest of safety, faster riding/training speeds should be attempted during non-peak hours.
The park is situated just north of Don Mueang International Airport in Bangkok and the route which circumnavigates the lake is approximately 5 kilometers in length.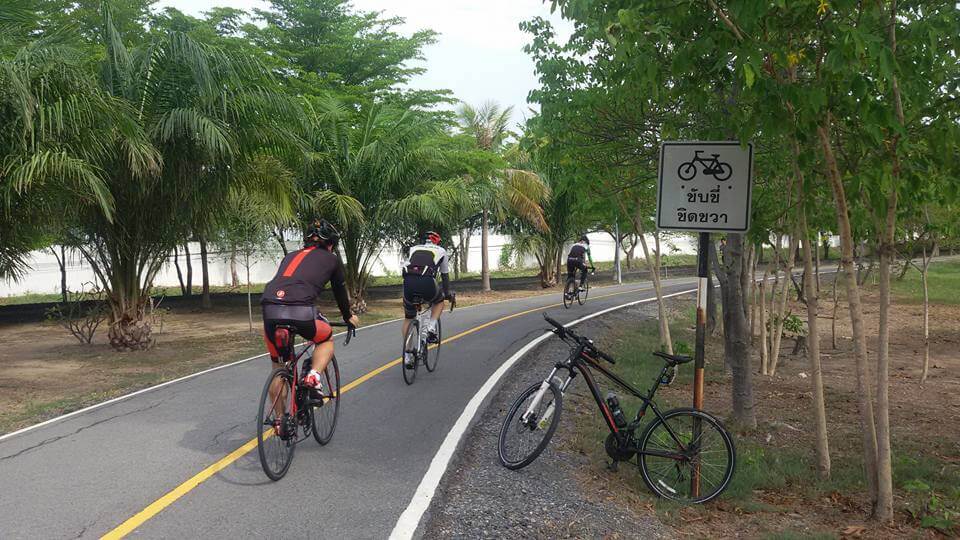 FaceBook user Banjong Yawai took these great photos of the cycling path inside the park.
The park is easy to access from the intersection of Phahon Yothin and Chantharu Beksa roads.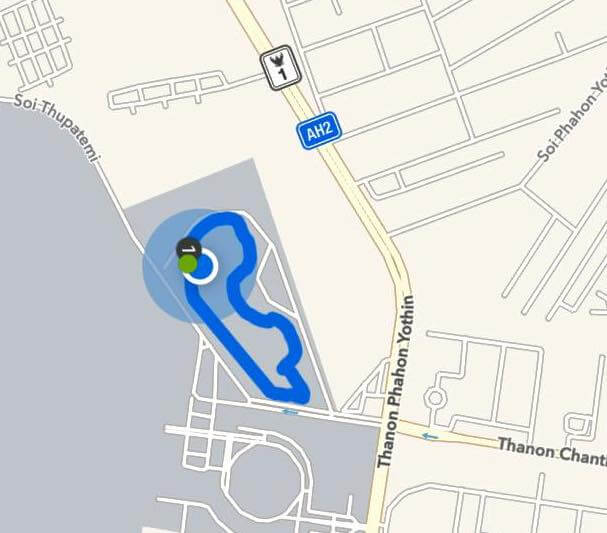 สวนสุขภาพ คปอ. กองทัพอากาศ
Park GPS location – GPS – N 13.928660, E 100.622071