If you're looking for a nice weekend getaway from Bangkok that would be good for the family and provide you the chance to bring your bicycle along than you should head northwest to the Dan Chang district of Suphanburi province.
Situated on the border of Suphanburi and Chai Nat provinces you'll find a lovely lake/reservoir area known as Bung Chawak Chaloem Phrakiet (บึงฉวากเฉลิมพระเกียรติ), or simply Bung Chawak (บึงฉวาก).
Bung Chawak has several attractions along its eastern road, and the entire lake can be circumnavigated by bicycle if you're needing to get in some peaceful kilometers. The whole route is 15.4 kilometers if you stay on the road directly adjacent to the lake.
Bung Chawak area has many restaurants and, of course, resorts in the nearby area in order to accommodate the many visitors to the Bung Chawak Zoo & Wildlife Management Center, Vegetable Park, and world-class Aquarium.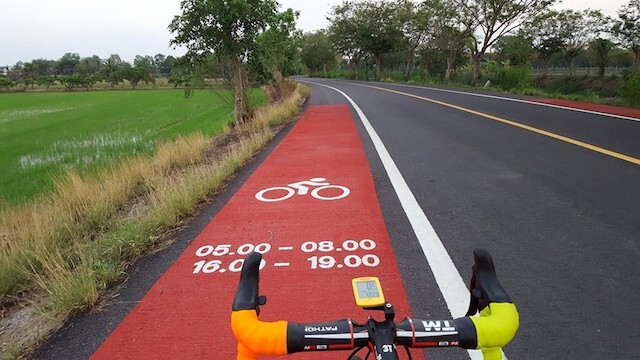 FaceBook user ดอน กฤษณะเศรณี took this great photo on a stretch of the road that circles the Bung Chawak area. Not sure why there are specified ride times painted on the bicycle lanes as we've seen cyclists using them at all hours of the day.
The area is beautiful and the cycling is peaceful and scenic but whatever you decide to do in Bung Chawak I would certainly recommend that you make the time to visit the aquarium, or Underwater Sea Paradise as it has been named.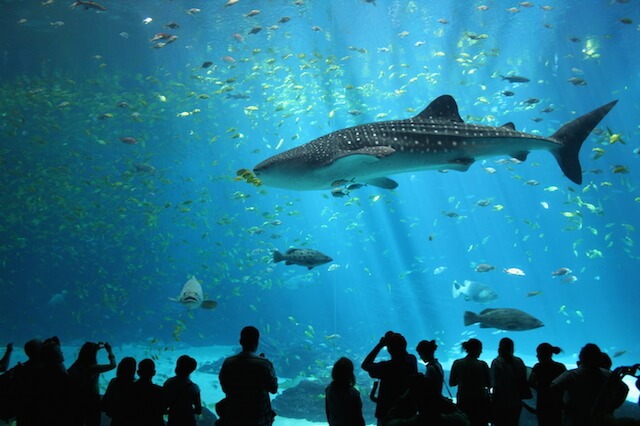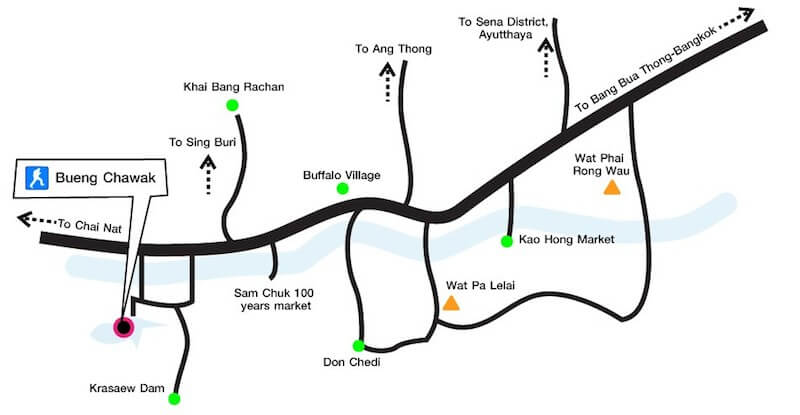 Bung Chawak Chaloem Phrakiet
Amphoe Dan Chang
Suphanburi 72120
บึงฉวากเฉลิมพระเกียรติ
อำเภอด่านช้าง
จังหวัดสุพรรณบุรี 72120
Phone 035-430-043, 035-430-044
Website: suphan.go.th