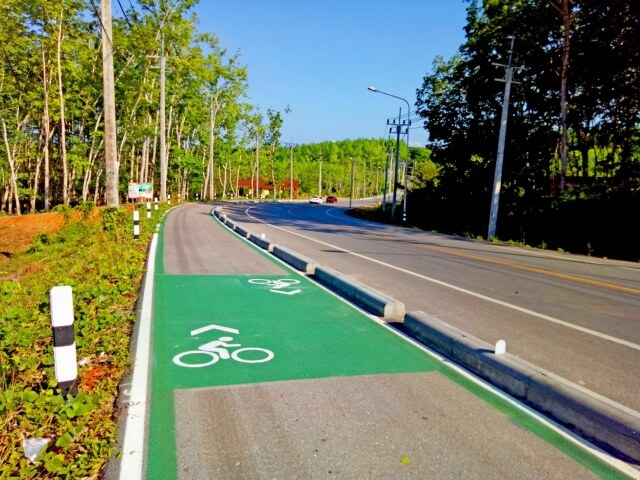 Bicycle lane completed on road leading to Ratchaprapa Dam
On the 24th June, 2017 at 9:00 am, transport minister Mr. Arkom Termpittayaprisit was the opening ceremony president of the newly completed bicycle lane beginning at Highway junction No. 401 and leading to Ratchaprapa Dam road in Bantakhun district, Surat Thani province.
Mr. Arkom said that Ratchaprapa Dam has beautiful scenery and is a popular travel destination in Surat Thani province. In the area, there are many important places which are popular among the tourists such as Khao Sok National Park, Thasawan waterfall, Talu cave, Kamin cave, and others.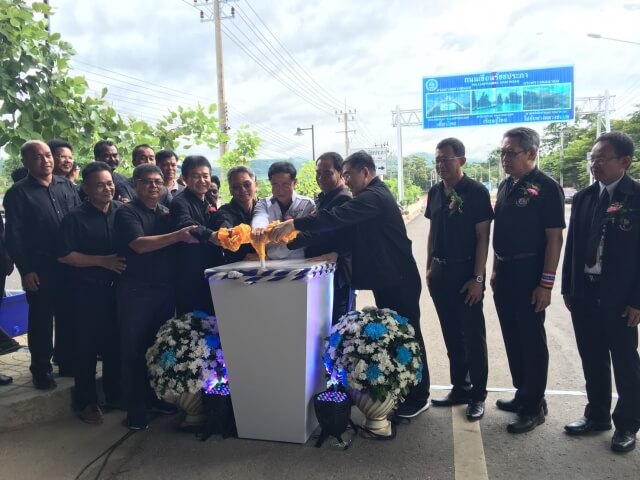 Department of rural roads built this route and bike lane to further develop the transportation infrastructure system. The department wants to raise the safety standards as well as support the tourists and local people who ride bicycles, making it more convenient to travel by bicycle. They want to increase more tourism business investment and develop the local economy for local people to have a better quality of life.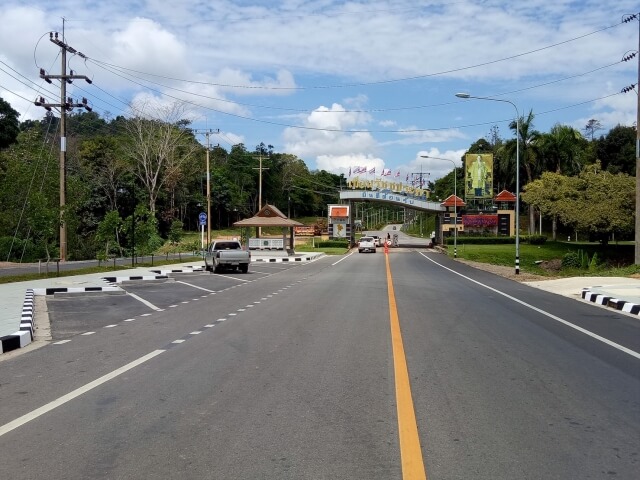 Mr. Pisak Jittawiriyawasin, the director general for department of rural roads said that the total distance of this route is 9.59 km. They separated the construction into 2 parts with the asphalt and concrete road surfaces. There are 2 traffic lanes, installed lights, and safety traffic signs for users. Part 1 construction project started at marker 1+600 km and completed at marker 9+590 km, for a total distance of 7.99 km. Surrounding landscape was improved in conjunction with construction of the new bike lane. The total budget of part 1 construction was approximately 113.800 million baht.
Part 2 construction project started at marker 0+000 km and completed at marker 1+600 km, for a total distance of 1.6 km. The total budget of part 2 construction was approximately 38.483 million baht. Both Part 1 and Part 2 construction projects were completed in March of 2017.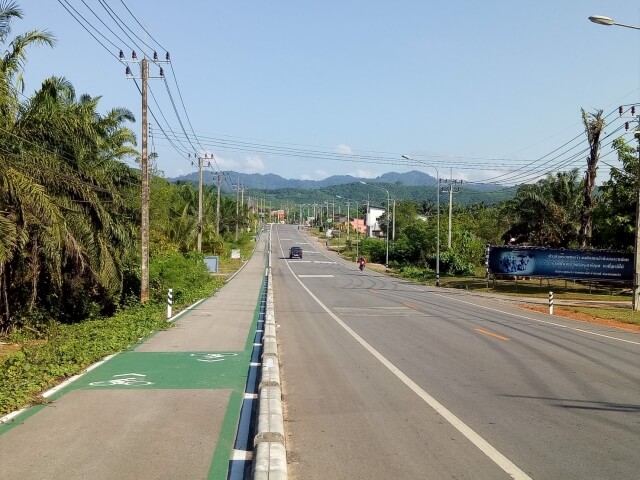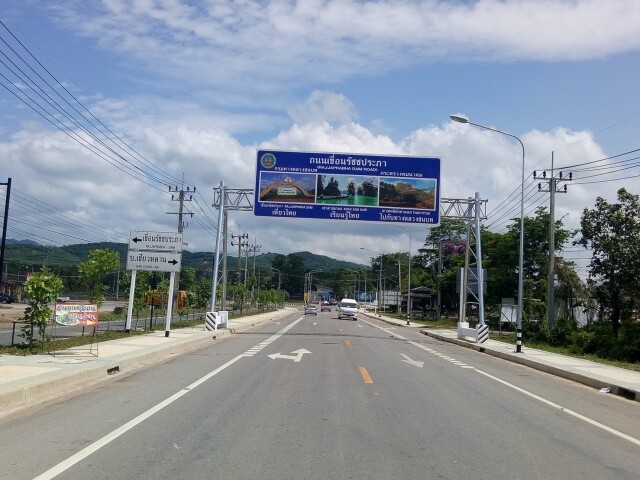 Original article posted on June 24, 2017 at Prachachat News