Originally posted as 'Bangkok bicycle rentals to 'ease traffic congestion'' in
News section of Coconuts Bangkok 01/10/2012.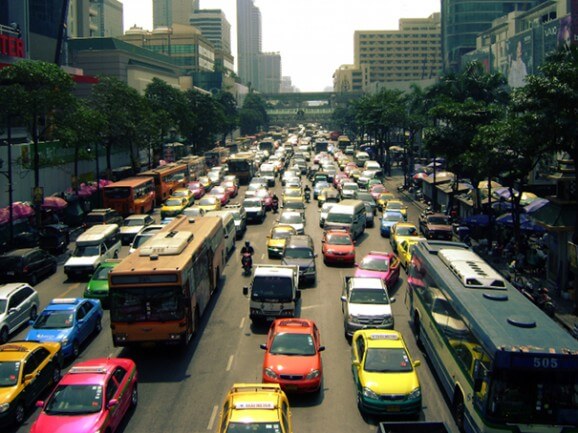 The Bangkok government has announced plans to ease traffic congestion by setting up bicycle rental points at BTS and MRT stations.
Bangkok Metropolitan Administration (BMA) Deputy Governor Thirachon Manomaipibul said, "Bangkok is already ranked at the top of cities in the world with a lot of traffic – people using personal cars, a lot of buses – so now we are trying to get people to use public transportation more.
"There are some areas that aren't adequately served by rail systems, such as [parts of] Silom, Sathorn and Wireless Road, so bicycles will be another transportation option – a good idea for allowing people to connect between MRT and BTS stations," he told Daily News.
The first two "service counters" will be opened on October 22 at Chumchiri Square and on Henry Dunant Road, offering eight bicycles each.
Users will be able to rent bicycles using a "smart card" and can return them at any of the other service counters. The BMA said there will be 50 such service points completed within the next 11 months. Smart cards will be available for purchase at the service counters or online.
The bicycles will be fitted with electronic devices, in addition to GPS tracking devices, allowing staff to determine where and when it was rented.
The rental fees will be as follows:
• 15 minutes to 1 hour: THB10
• 1 to 3 hours: THB20
• 3 to 5 hours: THB40
• 5 to 6 hours: THB60
• 6 to 8 hours: THB80
• Over 8 hours: THB100*
*Any bicycle rented for more than eight hours will be charged the THB100 and an additional THB20 per hour, up to 24 hours. If the bicycle is not returned within 24 hours, staff will locate and retrieve it using the GPS system.