Wide open roads, temples, fresh seafood, mountains, monkeys, beachside resorts
and great coffee shops. No wonder I love riding here!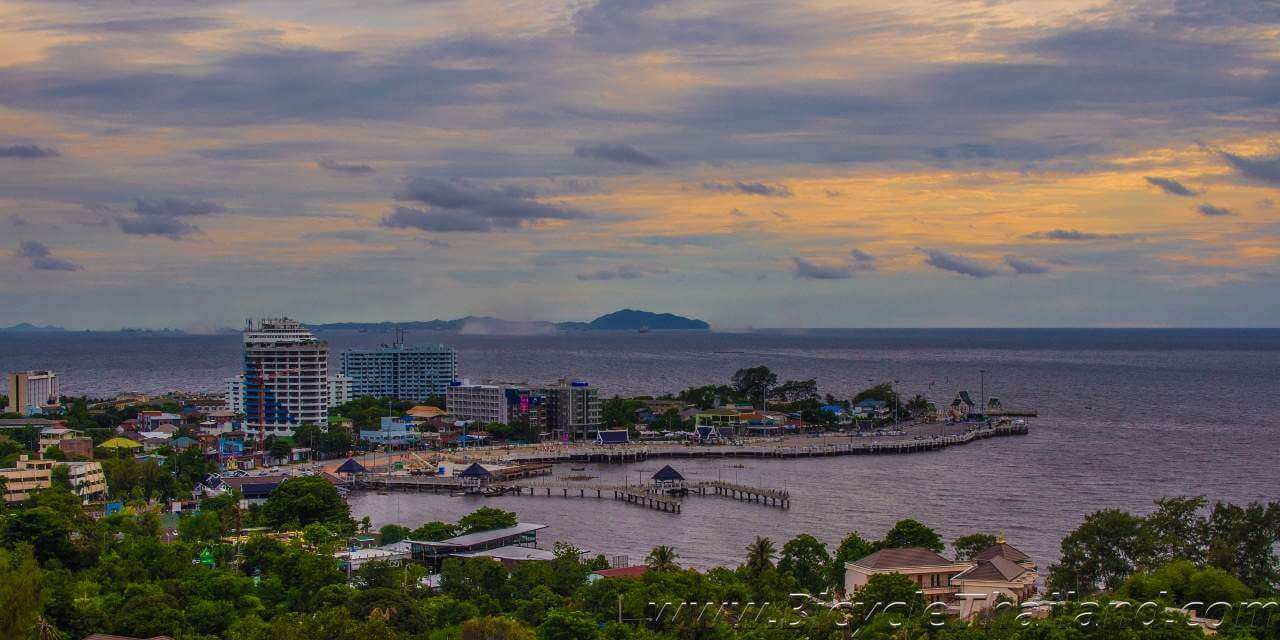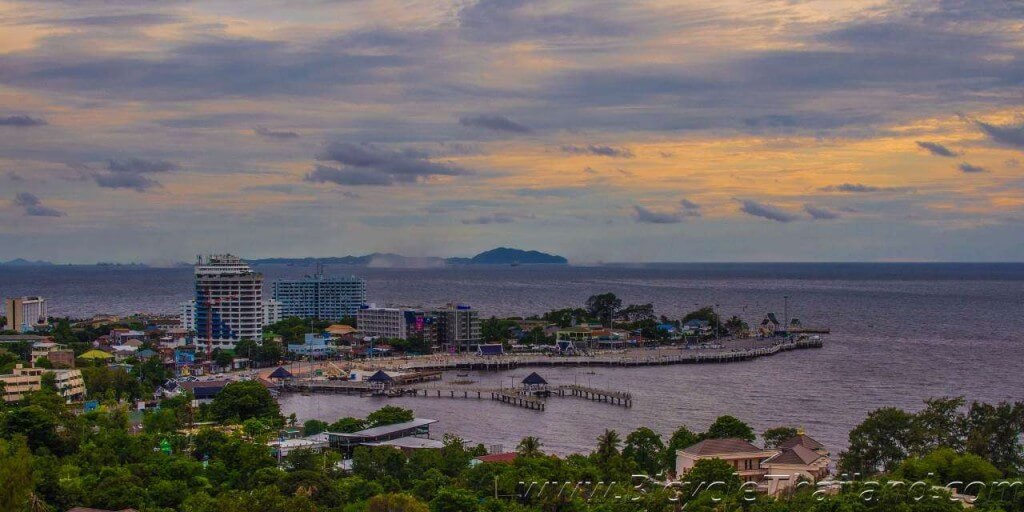 Halfway between Bangkok and Pattaya on the eastern seaboard of Thailand is a perfect coastal cycling destination called Ang Sila and Bang Saen. This area is not so well known amongst the expat community or tourists as it is often bypassed along the highway from Bangkok to Pattaya or other eastern Thailand locations, although Thais have long been visiting this area as a weekend getaway from the hustle and bustle of Bangkok.
This is my regular cycling zone and it offers the perfect mix of cycling options for recreational, fitness, sightseeing or intense training. The roads are wide, smooth and during the day very quiet compared to most Thai roads. Although beware that weekends and public holidays can be busy due to the Thai tourists that come here.
The route I have put together is approximately a 23km loop, that starts at the popular Ang Sila seafood pier, where you can purchase fresh seafood in the early morning or dried seafood snacks all day long. It is best to park around here or further along the street as there's ample parking area. From here the best direction is to head south as the map shows.
One kilometer from the start point is a must see temple/shrine complex called Najataisue Shrine, it's a Chinese style temple and is one of the most impressive I have ever seen that very few foreigners know about.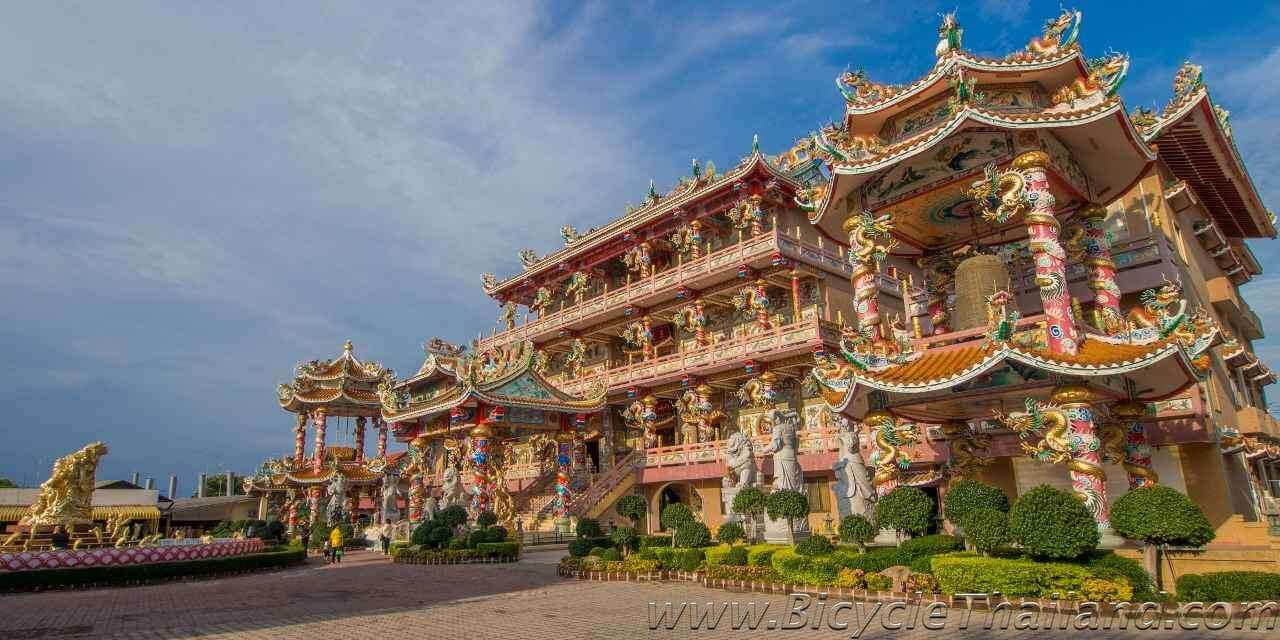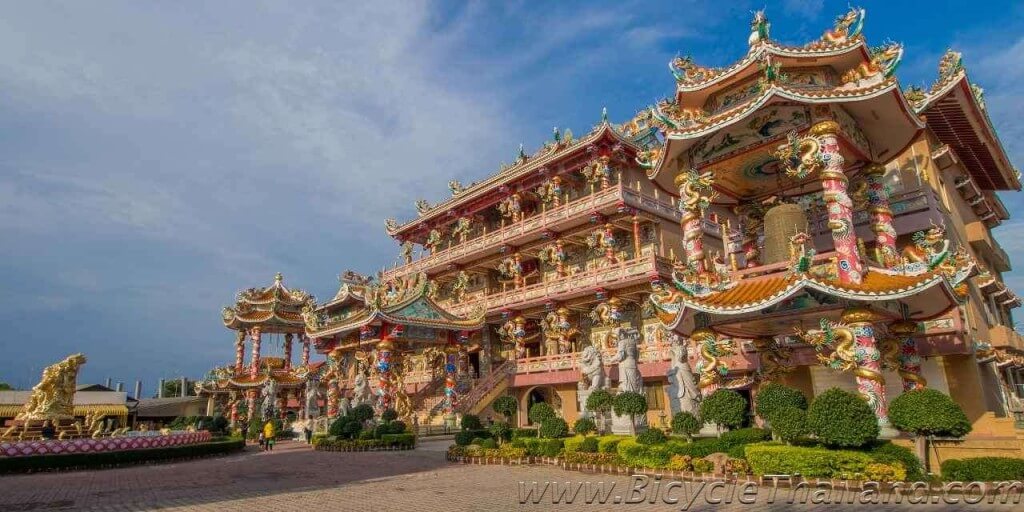 If you are already hungry and fancy fueling up on some great seafood, only 600 metres down the road on the same side is a wonderful seafood/Thai restaurant called Khun Mam (the sign is written only in Thai). Alternatively, there are a bunch of other seafood restaurants on the opposite side of the road if you fancy sitting by the water.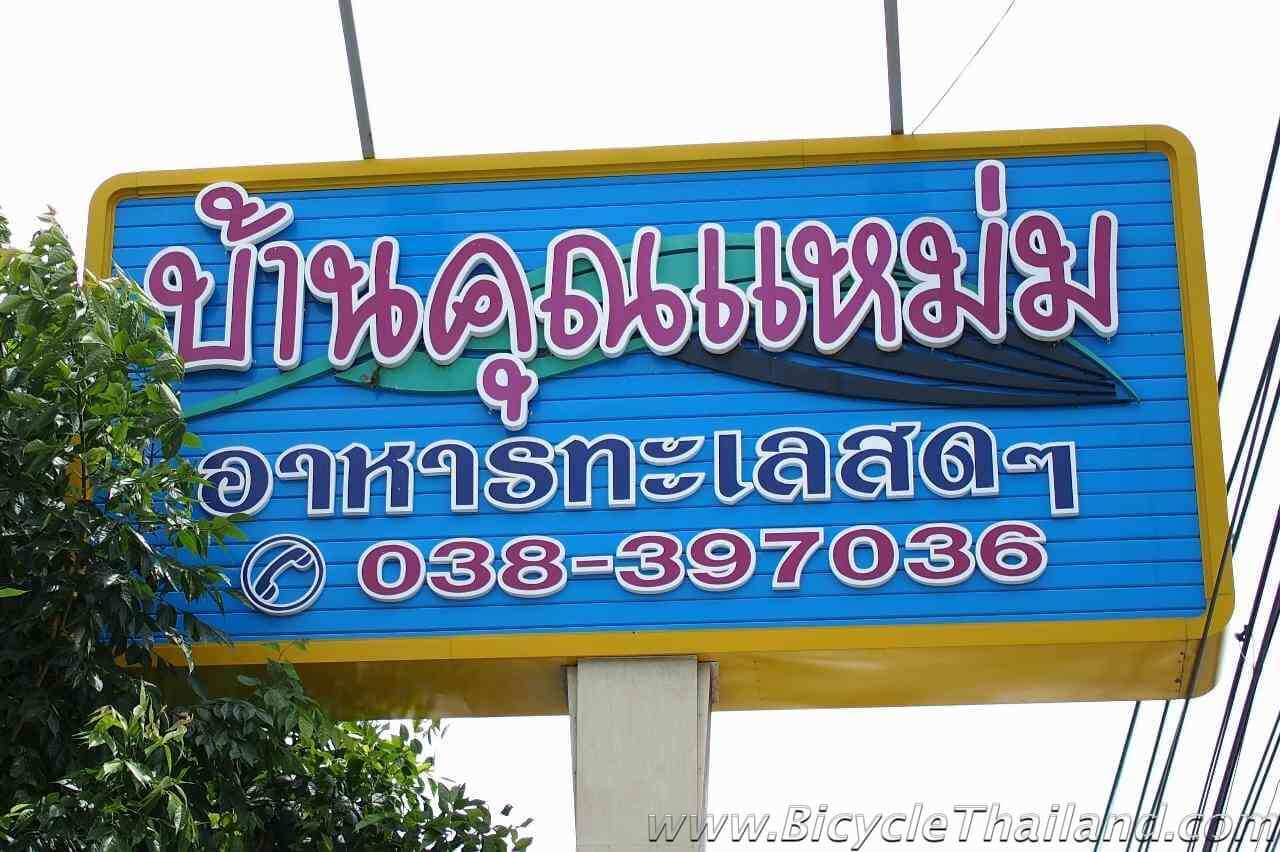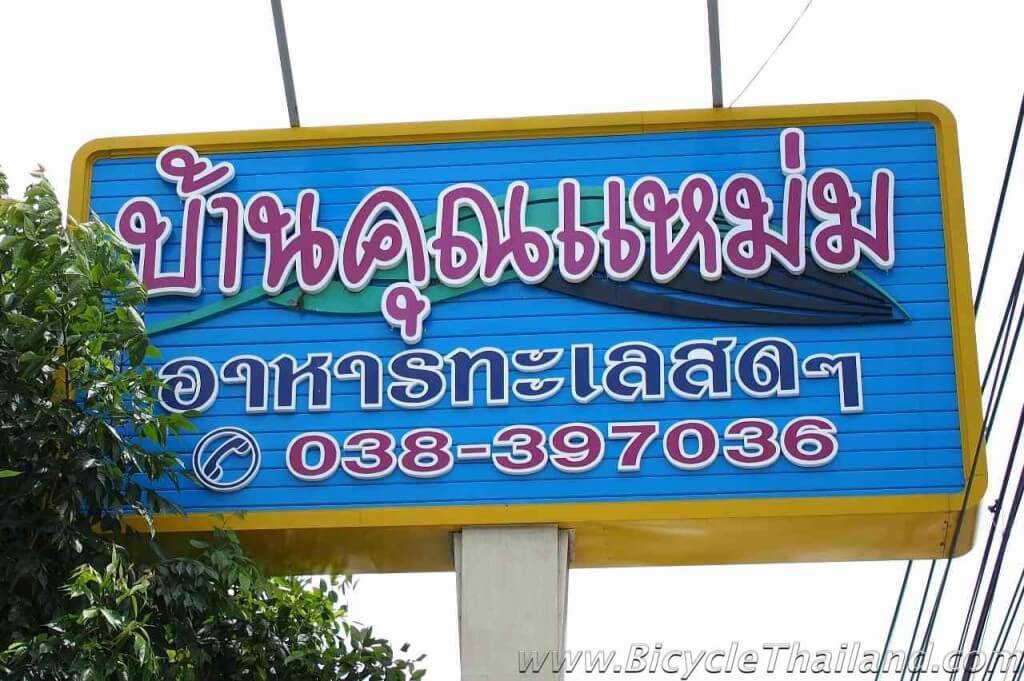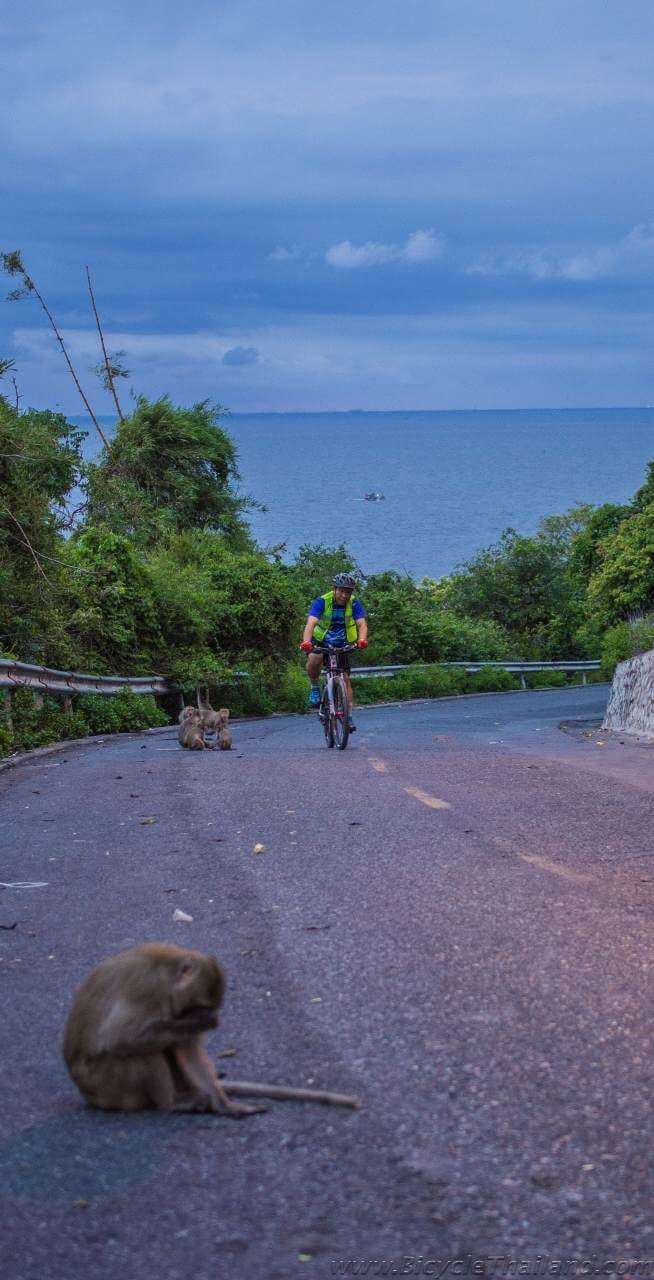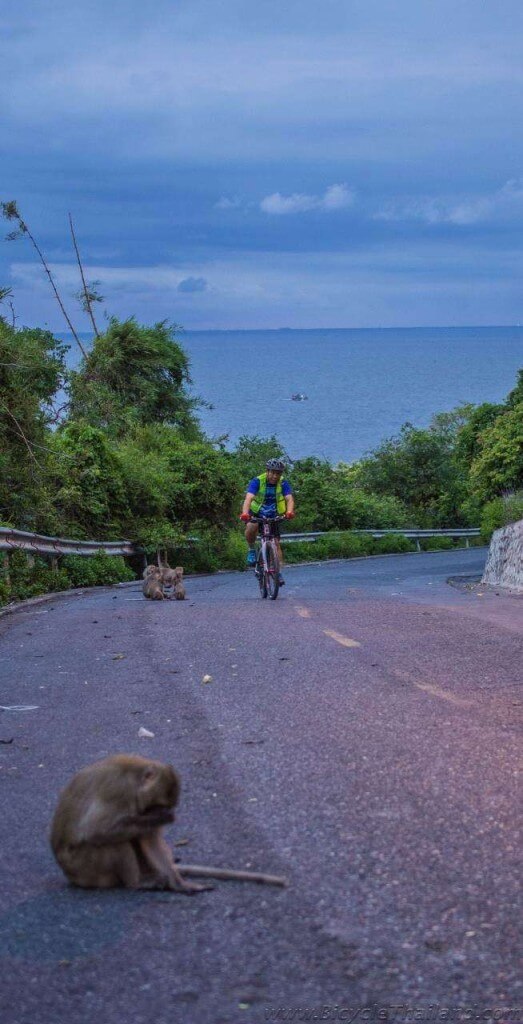 Continue 2.6km from Khun Mam restaurant and you will arrive at the entrance to Khao Sam Muk. This is a mountainous area full of Monkeys and popular with people and tourists coming to feed the monkeys, hang out and look at the view. A good selection of cyclist will be seen here around 5pm onwards once the heat dies down a bit, some choosing to tackle the steep hills in Khao Sam Muk, others just bypass it and continue to either Ang Sila direction or Bang Saen beach.
There a few directions you can take through this mountain area, steep or quite flat options, but none of them are very long and all exit back out onto the main road. From the highest point in the mountain will be a great lookout, looking out into the gulf of Thailand and down into the town/headland of Bang Saen. Beware, there are literally thousands of monkeys in this mountain area but they don't seem to be the type to steal all your possessions, I walk freely among them taking photos without any problems. There's a couple nice steep hills to get your heart racing and the monkeys will normally be happy to move out of your way.
If you fancy practicing some sprints this road is perfect, located 800 metres before Khao Sam Muk entrance on the opposite side of the road, it is about 450 metres long, straight and smooth with no side streets to worry about any vehicles pulling out on you.
Continue straight down the hill and you will reach the start of Bang Saen beach, this can be followed for 2.2km either along the beach road or there is a cycle/walkway path that runs along the beach, I suggest sticking to the road though unless you are riding very slow and cautious then the path is worth a look. There are plenty of beachside stalls and shops to stop and take a look at or rent a beach chair and chill for a bit. There are also toilets and plenty of small hotels and accommodation options around here.


At the end of the beach road will be a big roundabout, with a 7-11 store and coffee shop, turn left here and left again at the next street. Follow this for exactly 1km and turn right at the lights onto Khao Lam Road.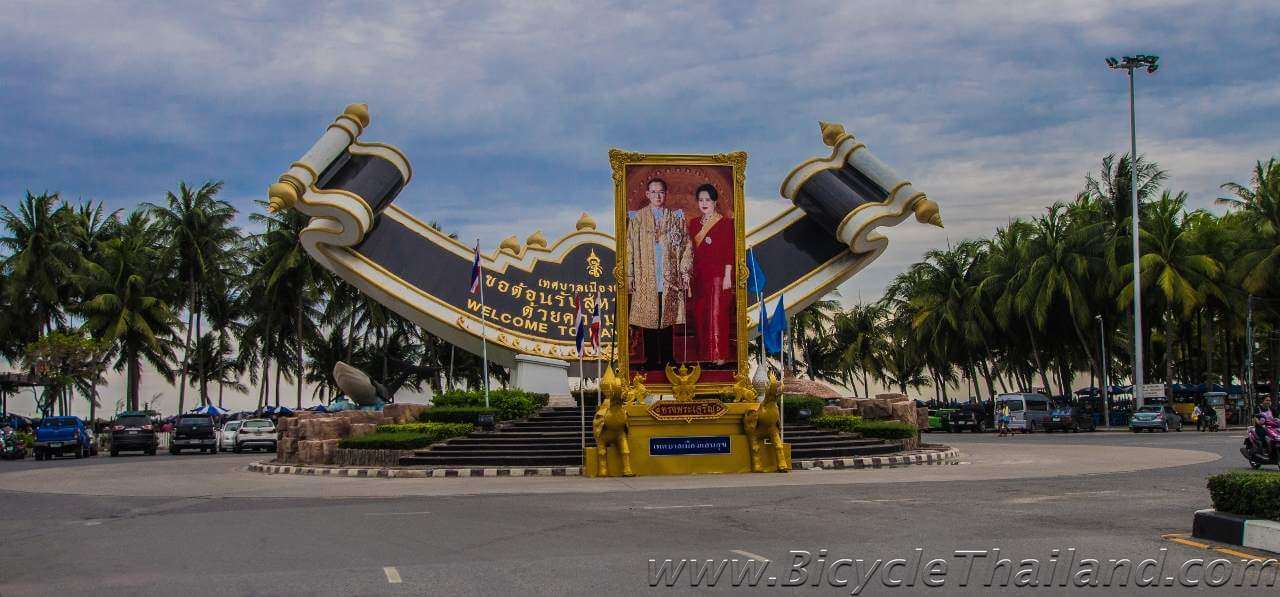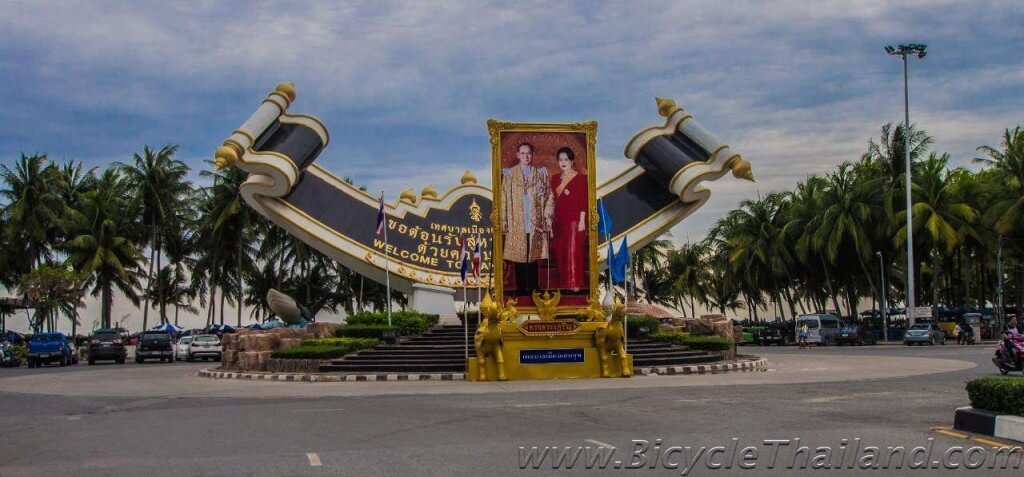 Khao Lam Road runs for 3.7km until it meets Sukhumvit Road, it's a nice 3-lane road, that is very quiet during the day and a great road for working on your speed. There are quite a few coffee shops and small restaurants along here and a unique little bicycle clothing shop called 100km Per Hour. It is located 1.7km along this road on the opposite side and mostly stocks unique and custom cycling jerseys and clothing and is definitely worth a quick look if you want to pick up a jersey in your country's colours. 100km Per Hour GPS – N 13.2969997, E 100.92575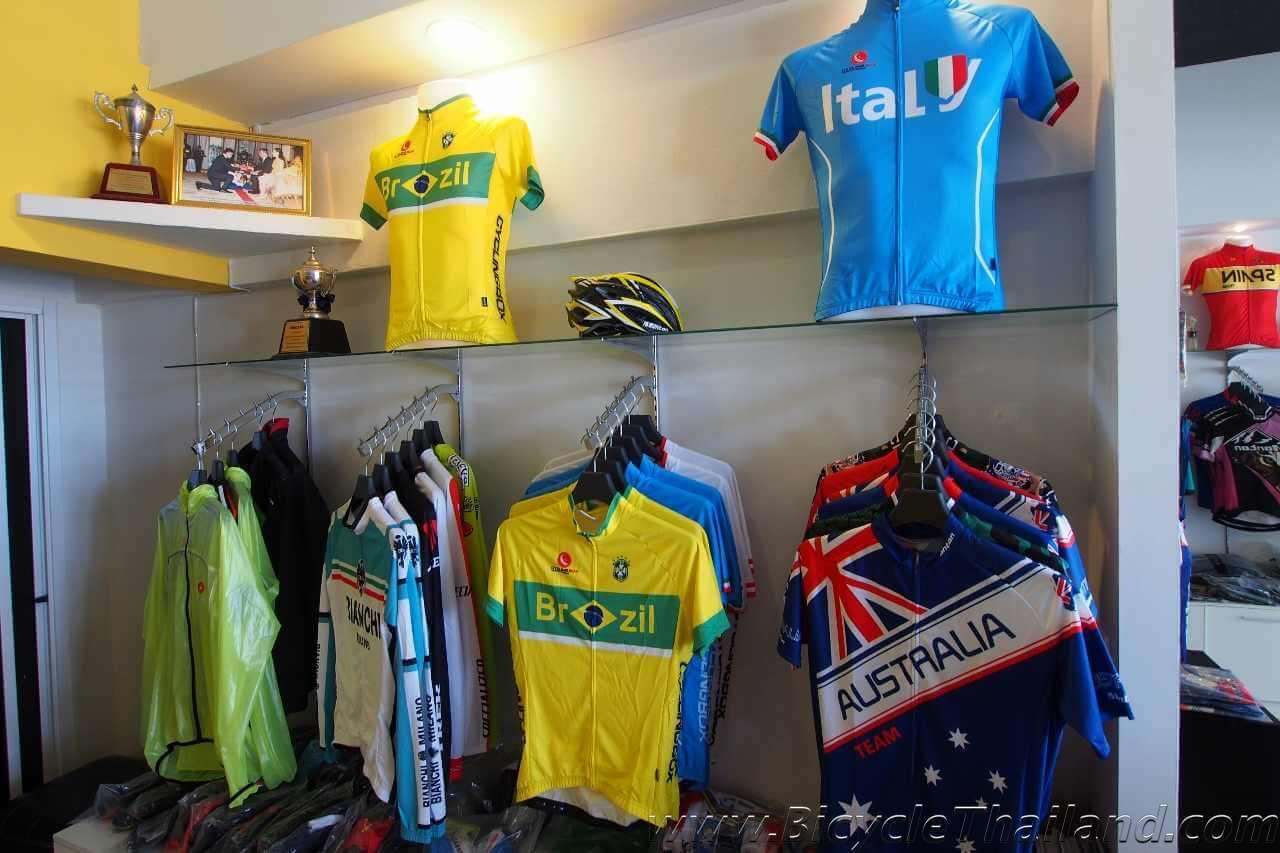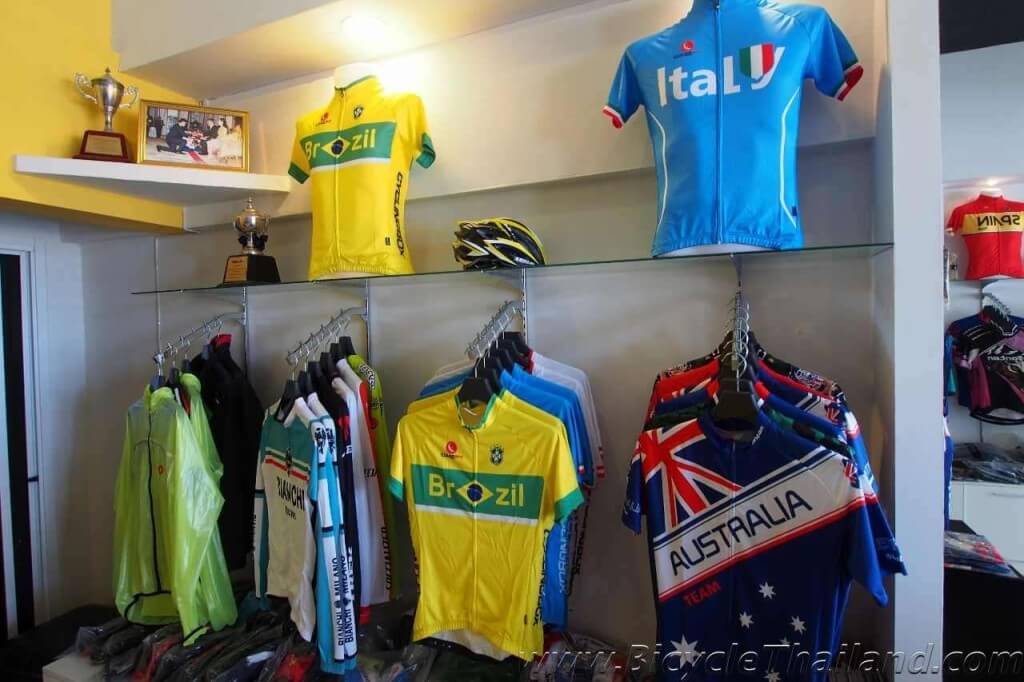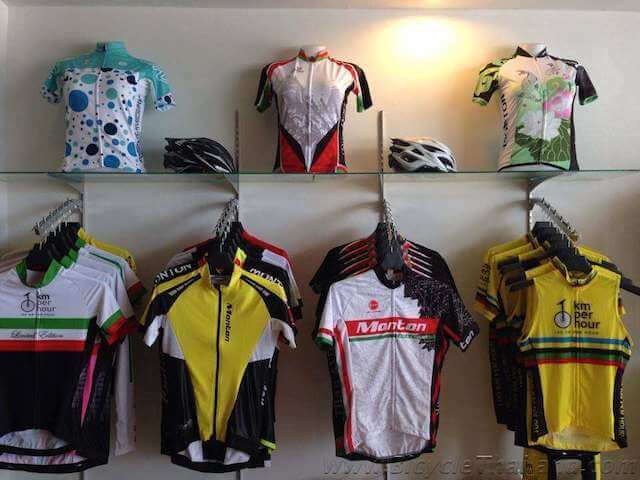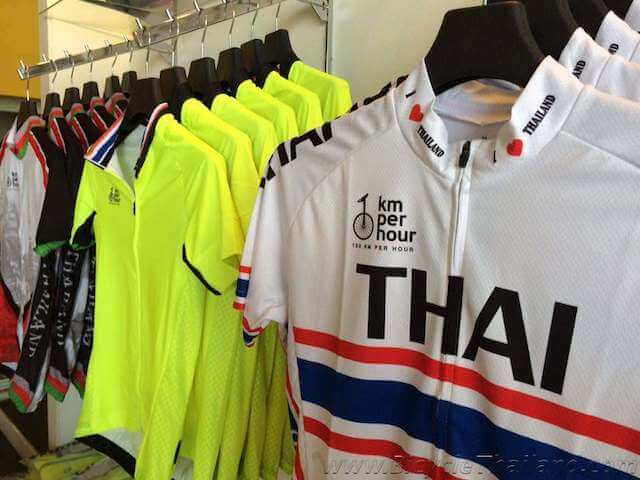 Turn left onto Sukhumvit Road and follow it for 2.8km before turning left again at the traffic lights onto Road No.3134. This small stretch of Sukhumvit isn't too busy but still be cautious and keep left.
You can now follow this road directly straight for 4.8km back to the starting point. I suggest though at 2.9km you stop at a coffee shop called Sila and grab a nice cold drink, iced coffee or food. The Italian style menu is great and my favourite being the Salmon Arrubatu.
Alternatively if you don't fancy riding on Sukhumvit you can simply turn back and follow the same route back to the start point.
Google Maps Route Link – https://goo.gl/maps/OUuLr
Route with waypoints Link – http://goo.gl/maps/esZdH
Also, within riding distance if you happen to need some new parts or even a new bike is one of the newest and biggest bike shops you will find in Thailand, Life and Living Bikenet, stocked full of all types of bikes for every budget and all the accessories you will need. Also has a funky little bicycle style coffee shop called Caffe De Velo. Life and Living Bikenet GPS – N 13.2732219, E 100.9435278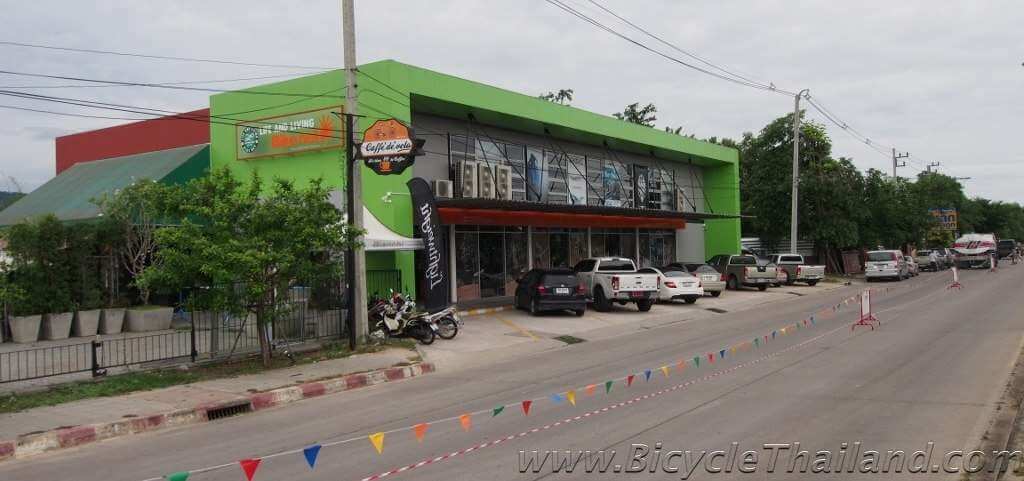 GPS COORDINATES
START POINT – 13°20'15.2″N 100°55'28.2″E
NAJATAISUE SHRINE – 13°19'44.0″N 100°55'22.9″E
KHUN MAM SEAFOOD – 13°19'24.9″N 100°55'16.4″E
ENTRANCE TO KHAO SAM MUK – 13°18'24.1″N 100°54'27.6″E
START OF BEACH ROAD – 13°17'55.4″N100°54'08.0″E
END OF BEACH ROAD, ROUNDABOUT – 13°17'02.0″N 100°54'56.3″E
START OF KHAO LAM ROAD – 13°17'29.6″N 100°54'45.0″E
100 KM PER HOUR SHOP – 13°17'49.2″N 100°55'32.7″E
END OF KHAO LAM ROAD, LEFT ONTO SUKHUMVIT – 13°17'40.1″N 100°56'35.8″E
START OF ROAD 3134, LEFT OFF SUKHUMVIT – 13°18'53.1″N 100°57'26.4″E
SILA COFFEE SHOP – 13°19'49.4″N 100°56'11.8″E
FINISH/START – 13°20'15.2″N 100°55'28.2″E
Life and Living Bikenet – 13°16'23.6″N 100°56'36.7″E