"The Amarin

Outdoor Unlimited

International Triathlon 2015″
March 14, 2015
Naresuan Camp
Cha Am-Hua Hin, Thailand
The second edition of the already very popular and exciting International Triathlon will take place on March 14, 2015 in Cha Am & Hua Hin 160 km from the vibrant city of Bangkok.
Eco-friendly and outdoor activities are becoming more and more popular around the world and in Thailand in particular. Now Thailand is experiencing a surge in the numbers of athletes interested in multi-sport and endurance events, as triathlons have become very popular. Events such as the Amarin Outdoor Unlimited International Triathlon will raise further the profile of such races, and are set to become major sport attractions in Thailand in the future.
The Amarin Outdoor Unlimited International Triathlon is brought to you by AMA-events and SportMasters and is set to become one of the largest Triathlons in South East Asia with an attendance of 800 racers included top-class triathletes from around the world .
Movie start Nawin Tar will also be at the start line.
Event Name: The Amarin Outdoor Unlimited International Triathlon 2015
When: Saturday, March 14, 2015
Where: Cha Am-Hua Hin, Thailand
There will be two Triathlon distances:
Standard Tri distance (Olympic distance)
1.5 KM SWIM – 43 KM BIKE – 10.8 KM RUN
Categories
Men: Age group 18-24, 25-29, 30-34, 35-39, 40-44, 45-49, 50-54, 55-59, 60 & above.
Men: Open
Women: Age group 18-29, 30-39, 40-49, 50 & above
Women: Open
Teams: Open
Sprint distance
750 M SWIM – 22 KM BIKE – 5.8 KM RUN
Categories
Men: 18-29, 30-39, 40-49, 50-59, 60 & above
Women: 18-29, 30-39, 40-49, 50 & above
Website: www.ama-events.com
The race is open to individuals and teams
Part of an exciting new triathlon Series:
The Amarin Outdoor Unlimited International Triathlon 2015 is part of the new "THAILAND TRI-LEAGUE SERIES". This is an international triathlon race series in 2015, and is aiming to raise the standard of such events to a new level and become new tourism destination in Asia for racing.
The new Series, brought to Thailand by SportMaster, consists of 3 Olympic Distance triathlons that will take place in Cha-Am [Hua Hin], Bangkok and Pattaya City and will offer a total purse of 2.5 Million Thai Baht in prize money.
The Amarin Outdoor Unlimited International Triathlon 2015 event is the first race part of the Thailand Tri-League Series 2015.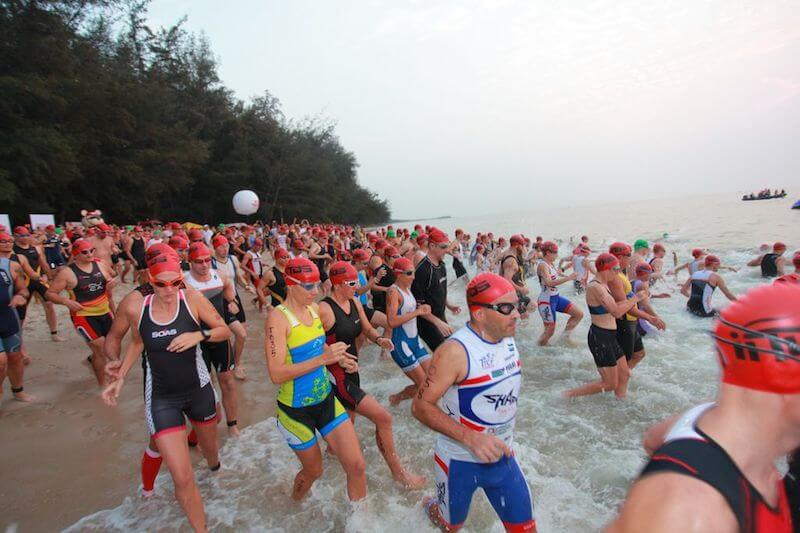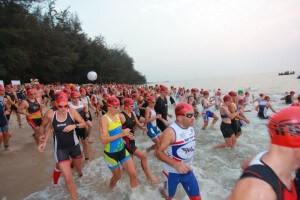 The prestigious Awards ceremony and gala dinner will offer a lot of entertainment such as a playground challenge for children, a street market and a fab concert with famous hip hop Buddha Bless band.
Cha Am and Hua Hin provides an experience of endless beaches and a wide variety of international-class resorts. Besides just sunbathing, snorkeling and swimming, it is the place supporting attractions and activities such as golf, spas, caves, peaks, waterfalls, shops, seafood and nearby national parks.
Registration is now open. If you are looking for a new triathlon experience in an exotic location, then this might be the race for you.
The triathlon event is being organized by Active management Asia, a reputable sport event management company specializing in athletic events such as marathons, triathlons, trail running, road & MTB races and adventure races. AMA is operating in Thailand and Southeast Asia.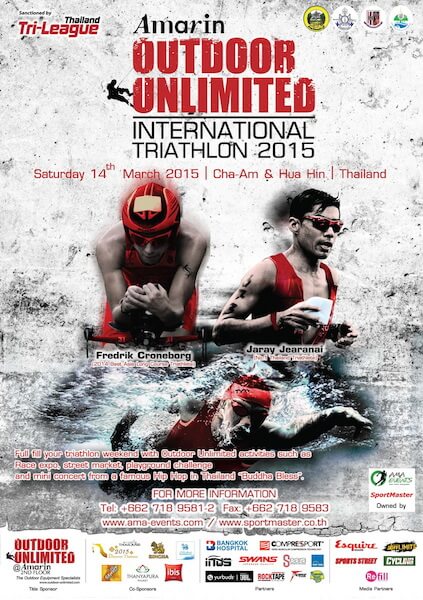 For more information and registration:
Active Management Asia
Tel: (66) 2 718 95 81-2
Fax: (66)2 718 95 83
Email: info@active-asia.com
Website: www.ama-events.com