Report of Stage 3 from Thai Cycling Association press release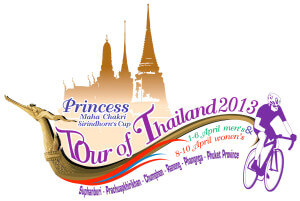 Stage 3 Women – Thailand grabbed ASEAN Best Team.
Team Thailand as Thailand national team won the Team General Classification by Time for ASEAN Team after three stages of the Princess Maha Chakri Sirindhorn's Cup Women's Tour of Thailand 2013 from Phangnga to Phuket  with a distance of 100.9 kilometers, with the  total  of 22.08.01 hours Wednesday ahead of Vietnam national team 22.10.43 hours and Myanmar 22.18.53 hours.
The other awards of the stage 3 are: The stage 3 winner belonged to HSIAO Mei Yu, Chinese Taipei national team, 3.8.23 hours,while the best place of Team Thailand is Panwaraporn Boonsawat in the same time with the winner. The stage best ASEAN rider is Panwaraporn Boonsawat 3.8.23 hours and the overall best ASEAN rider(Blue Jersey) is Nguyen Thuy Dung, Vietnam national team, 7.21.11 hours.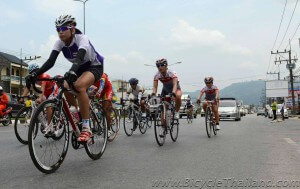 Stage ASEAN team Classification is Team Thailand(number 62,63,64) 9.30.45 hours. The Princess Maha Chakri Sirindhorn's Cup Tour of Thailand 2013 has concluded in a successful manner and See you again in the year of 2014.
Download stage 3 results for the Princess Maha Chakri Sirindhorn's Women's Cup Tour of Thailand 2013 by clicking here