"It's my first year coming to Tour of Friendship and I'm having a good time. I get to come to a beautiful country and race bikes with my mates. What could be better than that?" – Carina Newman (#713-Saint Cloud)
Wednesday, May 6, marked the 5th and final stage of the Tour of Friendship R1 2015. The day's course was a flat and fast road stage that would take riders from the Kantary Kabinburi Hotel in a counter-clockwise loop around the city, finishing on the main road less than a kilometer from the start line. On Stage 5, Groups A, B, and C would complete an 85 kilometer course. Since it was the final day of the race, on a flat course, and the week's heat seemed to have taken a bit of a break on Wednesday morning, all three groups of riders were teeming with the anticipation of a fast day of racing.
Six riders were off the front, with a 50 meter gap, by the time the main group had crested the day's first bridge at the 6.5 kilometer mark. A few dropped bottles didn't seem to prompt any of the riders to slacken their pace as the peloton sped down Highway 33, the lead group swelling to thirteen riders (with a 300 meter gap) by the 21 kilometer point in the race. Specialized Mavericks, Team Direct Asia, and Saint Cloud riders kept the pace high at the front of the main group, resulting in a few riders popped off the back. By the 26 kilometer mark Group A had developed into a breakaway group of thirteen riders followed by the main peloton with only two riders dangling in between. The race veered left off of the main highway (Hwy 33) and onto country roads with a quick jaunt through a small town center and over a railway crossing point. Small roller hills along the country roads created some action at the front of the main group as a couple of Specialized Mavericks' riders, along with the Open category GC yellow jersey, and riders #139 and #142 repeatedly attacked off the front.


Download GPS of Tour of Friendship R1 2015 Stage 5. Reports from race radio had the breakaway group of thirteen being split into two separate groups (lead group of 9 and a second group of 4) before the race left the twisty and scenic country roads and went back out onto the highway again. An unfortunate flat tire saw Nick Gates (#107-Thanyapura) on the side of the road at the 58 kilometer point of the race. At 60 kilometers the race was onto Highway 304 and heading back towards the start/finish line.
The main group, now back onto the highway for the remaining 25 kilometers of the race, held a steady pace all of the way to the finish line, gobbling up most of the gap that existed between itself and the second lead group of four riders (#121, 204, 115, and 125). The lead breakaway group of nine riders (#113, 122, 119, 143, 123, 124, 102, 135, and 120) was able to maintain its gap, producing a three and a half minute split at the line.
The day's stage and race's completion was marked by a celebratory lunch and awards ceremony at the Kantary Kabinburi Hotel. Stage 5 winners, overall General Classification (GC) victors, and race sponsors were recognized by Tour of Friendship R1 organizers before the race officially closed with a commemorative video, which highlighted moments of competition and camaraderie throughout the race's five stages.
Top 3 places in each category for Stage 5: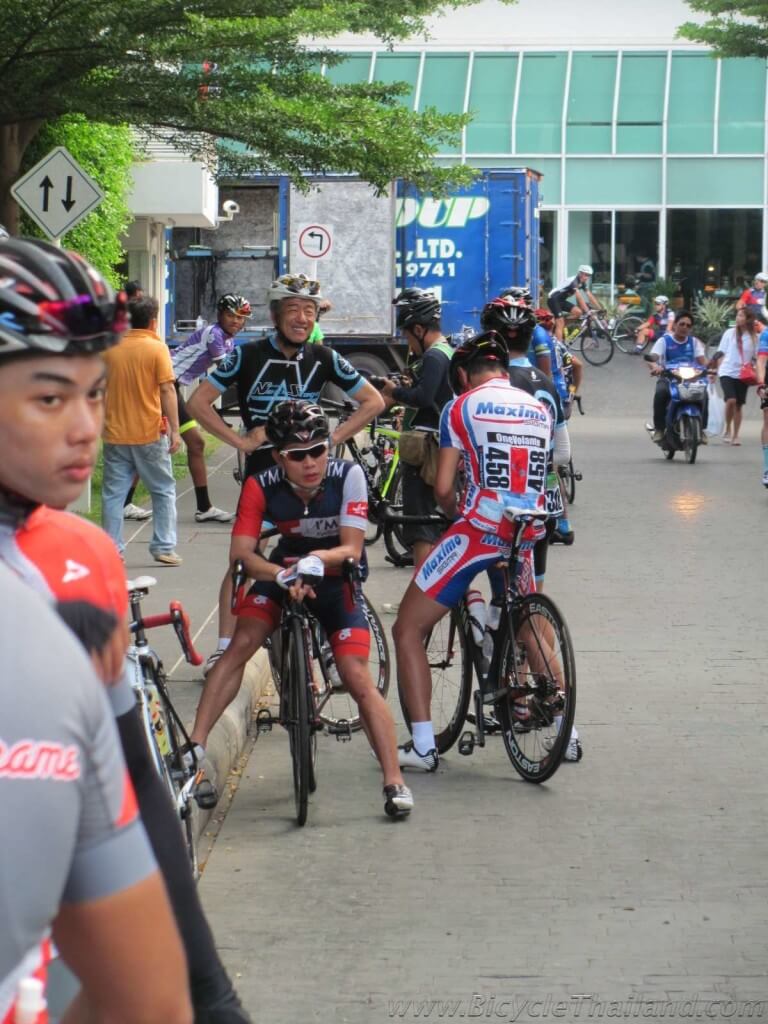 Men Open
1. Reynolds Christopher – 1:57:40
2. Sitao Kang – 1:57:40
3. David Christenson – 1:57:40
Men 30-39 years
1. Taro Komura – 2:06:09
2. Adriano Niro – 2:06:09
3. Yau Chin Ho – 2:06:09
Men 40-49 years
1. Hisashi Miyakawa – 2:04:51
2. Brian Johnsen – 2:04:51
3. Kurt Schlaepfer – 2:04:51
Men 50-59 years
1. Hon Sang Wong – 2:06:16
2. Kwok Fai Chu – 2:07:59
3. Ubarajara Iahud – 2:07:59
Men Master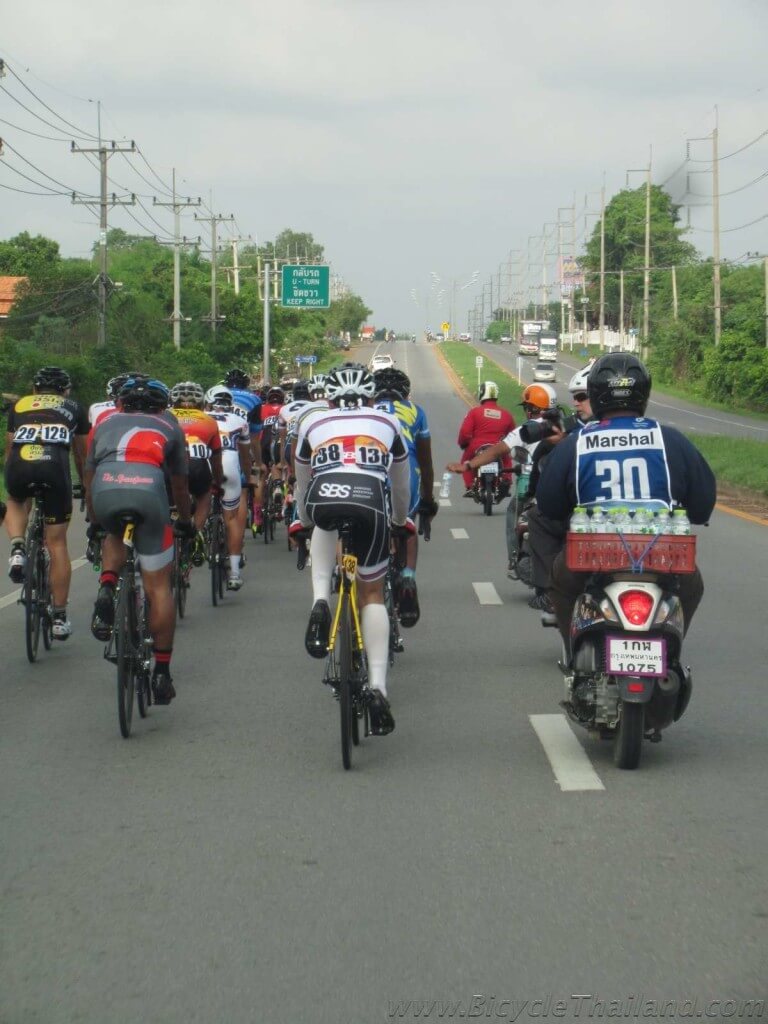 1. Tony Aspell – 2:08:01
2. Kiichi Ikeda – 2:08:01
3. Junichi Arao – 2:08:03
Ladies
1. Sarah Clark – 2:04:59
2. Veronika Deffner – 2:05:01
3. Tina Gilbert – 2:05:02
Juniors
1. Firoz Loh – 2:01:19
2. Khalid Bin Nassiruddin – 2:01:23
3. Zuladri Aiman BinZulkurnain – 2:01:23
General Classification after Stage 5:
Men Open – Pierre Alan Scherwey 11:12:28
Men 30-39 years – Taro Komura 11:46:47
Men 40-49 years – Clinton Leong 11:51:25
Men 50-59 years – Ralph Sigg 11:04:27
Men Master – Tinsley Janes 11:17:20
Ladies – Anna Ruokonen 11:32:24
Juniors – Nur Aiman Bin Mohd 10:34:21
View the complete list of Tour of Friendship R1 2015 Stage 5 results for all categories, General Classification after Stage 5
View additional Tour of Friendship R1 2015 Stage 5 photos on the BicycleThailand.com Flikr photo stream
View STAGE 5 photos from Craig Sheppard
Hotels used by the Tour of Friendship R1 2015 – Nonthaburi Palace Hotel, Nonthaburi – Classic Kameo, Ayutthaya – Kantary Hotel, Kabinburi.
---
Rider limit (250 riders ONLY) and dates for the Tour of Friendship R1 2016 have already been set: April 30 through May 4, 2016. Reserve your spot for Tour of Friendship R1 2016
Watch for updates on the BicycleThailand.com events calendar