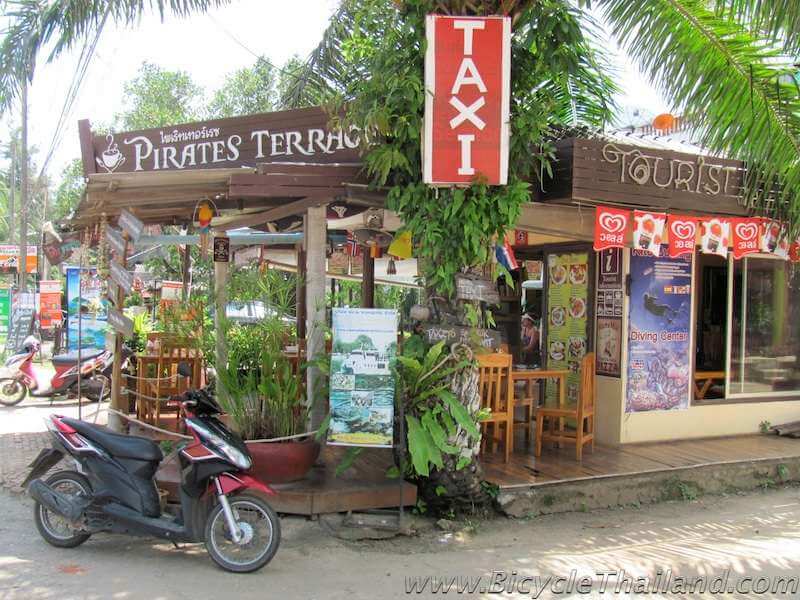 Touring cyclists and Pirates have a lot in common. They both appreciate free-spirited travel, are immensely devoted to their craft, and both carry a voracious appetite for hearty food and copious amounts of drink.
If your cycling travels take you past the Thung Wua Laen Beach area, which is located just 15 kilometers north of Chumphon city, then I highly recommend that you make your way to this sheltered port for a proper rest and refit.
On the menu is a massive selection of grub and grog that is sure to settle the grumbling of any crew. Choose from Pizzas, Pastas, Burgers, Steaks, and Sandwiches. Wash it all down with a delicious and refreshing fruit shake or iced Italian Coffee. The large English and American breakfasts are popular here and the pancakes with banana and chocolate are sure to keep the wind in your sails for many miles of biking. Ice cream desserts are also on offer if you can find room to fit them in. My personal recommendations are the Pirates Burger, in Beef or Pork, for a post ride protein meal, and the Penne Alioli, with Garlic, Black Olives, and Olive Oil, for a great pre ride carb meal.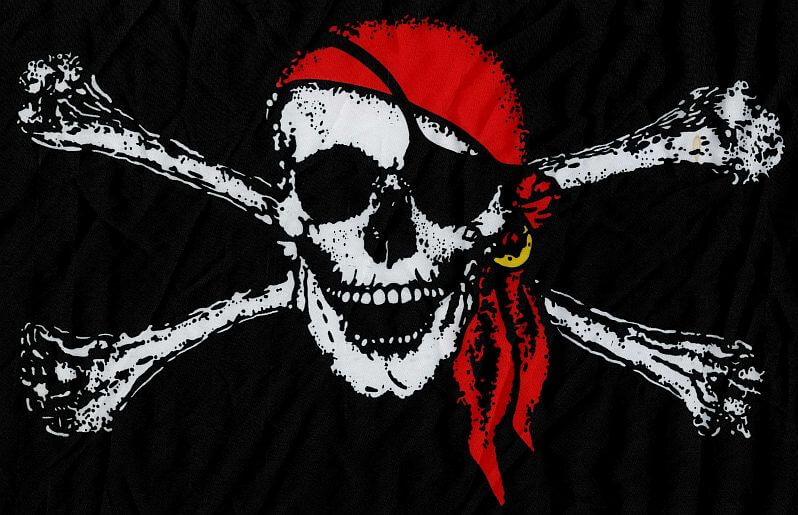 Like any travelers' oasis, Pirates Terrace is also a great spot to collect local information. Use the Free WiFi or consult the local map on display at Pirates Terrace in order to get your bearings. A Tourist Activities board, Chumphon city map, and tourist attractions pamphlets are available for free at Pirates Terrace and will provide a great wealth of information about the area's diving and snorkeling spots as well as transportation options to get you from nearby Chumphon out to Koh Samui, Koh Tao, Koh Phangnga, Koh Maprao, Koh Nangyuan, and the Angthong National Marine Park.
Stop in and say hello to the owner, Khun Fon, and her friendly staff.
Pirates Terrace – Fill yer belly, quench yer thirst, and check yer bearings.
Pirates Terrace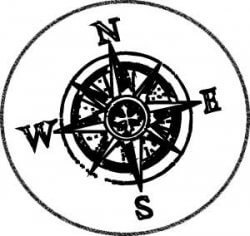 Food : Western
Hours: breakfast, lunch & dinner 7:30am-10:00pm
Price range: dishes 90 – 180 THB
Address:
Thung Wua Laen Beach
T. Saphli A. Pathio
Chumphon 86230
ภาษาไทย [+]
Pirates Terrace
หาดทุ่งวัวแล่น
ตำบลสะพลี อำเภอปะทิว
ชุมพร 86230 Tel. 083-066-6772
GPS – N 10 33.900, E 99 16.430
---
Planning a cycling trip in Thailand? Want to remove some of the guesswork when it comes to routes and information? BicycleThailand.com offers GPS route data for touring cyclists that can be used on a GPS device, smartphone, or tablet. These routes can be viewed on your device regardless of internet access during your Thailand cycling adventure. Learn more about our Thailand GPS cycle touring routes.
---