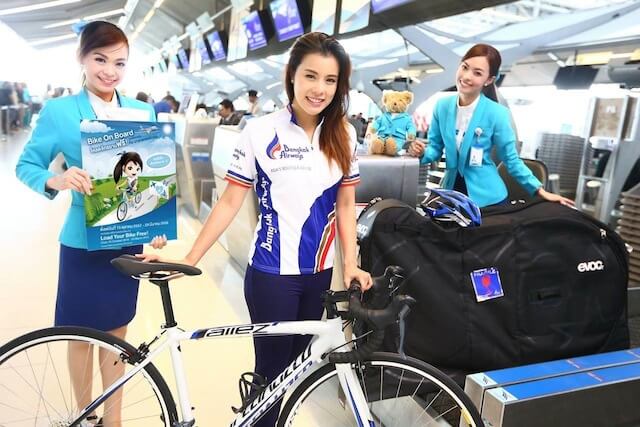 Bangkok Airways Launches
"Bike On Board" Campaign
Bangkok Airways now offers Free Bike Loading on All Routes to Promote Ecotourism. Yesterday, Bangkok Airways kicked off its "Bike On Board" campaign to offer free bicycle loading apart from personal baggage. The 1st phase of the airline's new service commenced on 15 October 2014 and will end on 29 March 2015 on its entire network except sectors that are operated by ATR aircraft.
For more information please call Bangkok Airways 24-hour call center 1771 or visit www.bangkokair.com.
---
Related topics:
Another Thai carrier, Nok Air allows free bicycle transport on domestic flights.
Thai airline carriers and their policies concerning bicycle transport.