Riding a bicycle through small streets, amid heavy vehicle and foot traffic, at night might not be every cyclist's idea of an enjoyable ride, but the formula proved successful and exhilaratingly fun for the many fearless competitors who participated in last Saturday night's Hua Hin Alleycat race.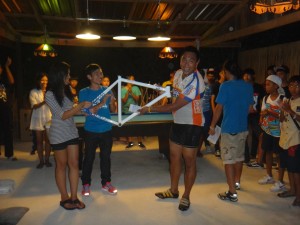 The June 2nd Hua Hin Alleycat race, which is sure to spark similar events throughout Thailand, began at the Pone Kingpetch public park promptly at 9pm and made its way through the coastal holiday city to five different checkpoint stations where racers were required to have their individually numbered 'spoke card' stamped by volunteers before proceeding to the next checkpoint station. In an Alleycat race riders are not required to visit the different checkpoints in any particular order and local knowledge of backstreets and alleyways becomes particularly useful to racers who seek to navigate from checkpoint to checkpoint in the quickest manner possible. Speed is a necessity. Skilled bike handling and a steely disposition towards mashing the pedals through tight and frantic situations are required to ensure a top place at the finish line.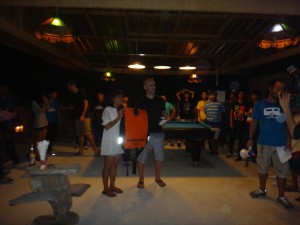 But it's not all about crazy bike riding at night. It's also about crazy bike riding at night with a great bunch of like-minded cycling friends. It's about community. It's about sportsmanship and camaraderie. It's about reminding people that bikes belong. All of this was abundantly evident last Saturday night as the Alleycat racers swapped stories and traded handshakes while cheering on the late arrivals to the finish line party location in Khao Takiab, Di-Mach Wheel Works & TK Roadhouse. Prizes for the 1st, 2nd, and 3rd overall winners as well as the 1st, 2nd, and 3rdFixed Gear competitors were given out in an informal awards ceremony; informality being the mainstay of Alleycat tradition. Several lucky draw prizes were given away to racers whose spoke card number was randomly selected by a blindfolded Mr. Keith Eck, the owner, and all-around good guy, of TK Roadhouse. Thanks Keith!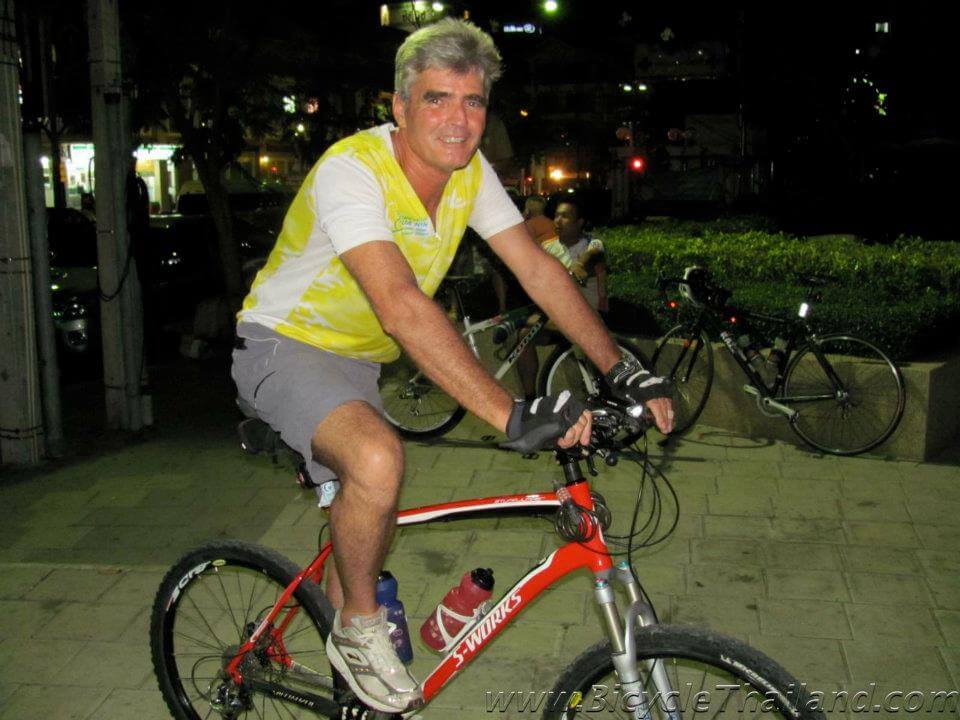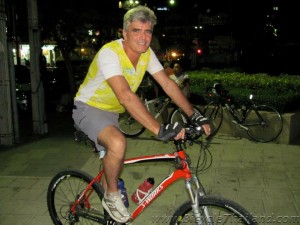 Future editions of the Hua Hin Alleycat are planned. Keep up to date on great cycling events in Thailand by periodically checking the events calendar at BicycleThailand.com/events. Follow or join the Hua Hin Alleycat FaceBook group here.
BicycleThailand.com would like to personally thank the following supporters for their prize sponsorship of the June 2nd Hua Hin Alleycat: K-Trade International, TSY Cycle Boutique, and Bike Zone. Checkpoint location support from L.P.R. Hua Hin and Velo Hua Hin bike shops was greatly appreciated; we couldn't have done it without you. Thanks to all!
Racers who participated in the June 2nd Hua Hin Alleycat have their individually numbered and checkpoint-marked spoke cards to commemorate this event. BicycleThailand.com is currently offering a small number of Hua Hin Alleycat spoke cards in exchange for a small donation of 500THB ($15USD) that will go towards the purchase of bicycles for underprivileged children in Thailand. If you'd like to make a donation in exchange for one or more of these spoke cards please contact BicycleThailand.com at Info@BicycleThailand.com with the subject line – 'Spoke Card'