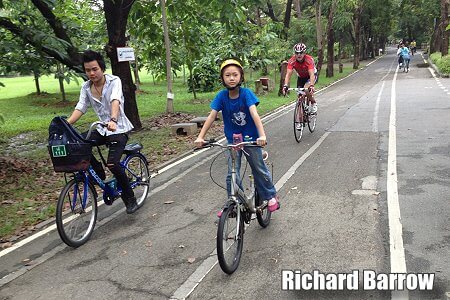 One of our favourite parks in Bangkok for cycling is Suan Rot Fai which is part of the bigger Chatuchak Park in northern Bangkok. Last weekend I took Nong Grace there again as she likes cycling around the park. It is not too difficult for us to get there as we took our bicycles on the Skytrain to BTS Mochit. This is free but best not to go during rush hour as it can get pretty crowded. We went on a Sunday morning which is the best time. It is open every day from 5 a.m. to 9 p.m. Though I don't advise you to go there at night for safety reasons.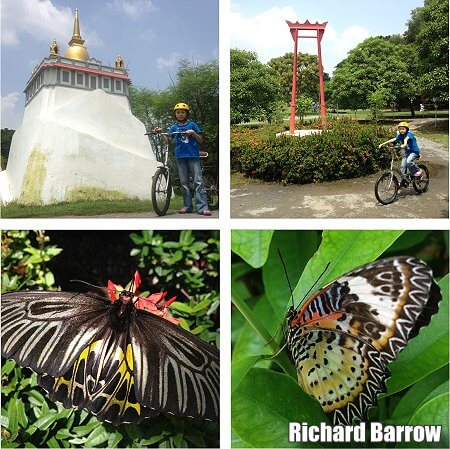 There are plenty of things for families to do in this 150 acre park. If you don't have your own bikes, you can rent them for as little as 20 Baht from the shops at the northern end. There are also playgrounds for kids to amuse themselves. Nong Grace liked the road safety track where you can practice riding on a miniature version of Bangkok . They even have working traffic lights. One thing we didn't do was use the swimming pool. But Nong Grace said she wants to swim next time. There is also a free Butterfly Garden that is open Tuesdays to Sundays.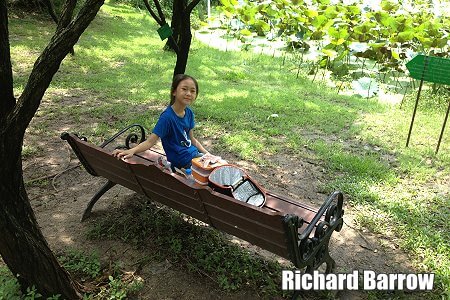 We spent about four hours at the park but we could have stayed there all day. We took along with us a picnic to eat by the lake. If you don't want to bring your own food, there are plenty of stalls selling food in the same area where they rent out bicycles. The GPS coordinates are 13.813701856482215, 100.55471777915955. Let me know in the comments where your favourite places in Bangkok are for cycling with kids. I might take her next time to Lumpini Park but you are not allowed to cycle at certain times.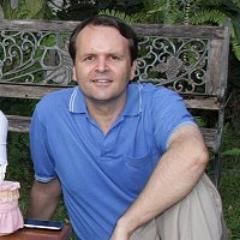 Richard Barrow
Full time independent travel blogger based in Thailand. Tweeting and blogging anything to do with Travel, Food and Festivals, and translating Breaking News from the Thai media. Plus avid weekend cyclist, riding everyday!?
richardbarrow.com
|
twitter
|
facebook