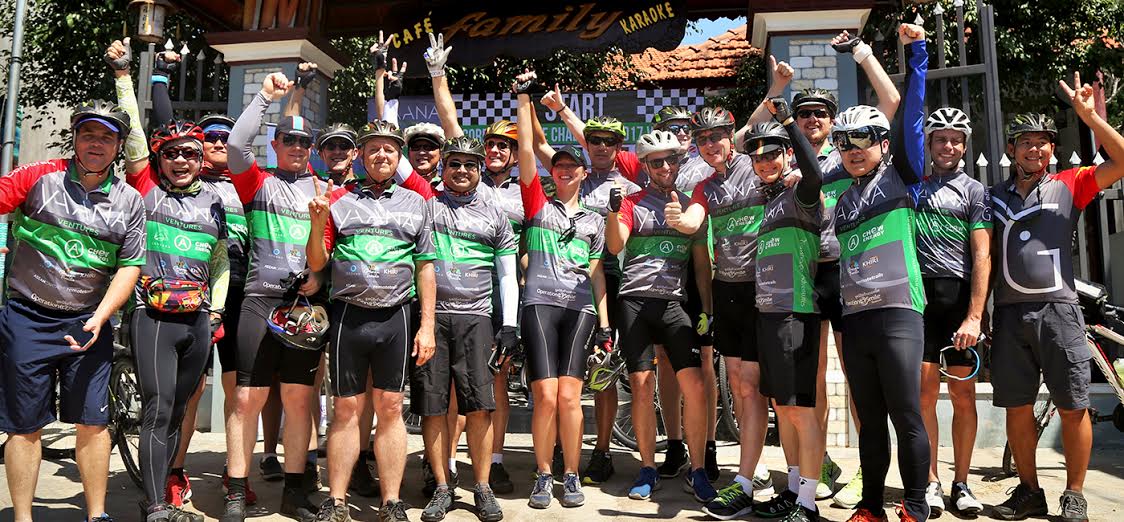 YANNA ventures has announced that 2018's YAANA Corporate Challenge (YCC), a bike tour fundraising event in support of Operation Smile Thailand, will be held in Chiang Mai this September.
The cycle event is held over a compact two days and three nights and was created with business people in mind, especially those interested in a sustainable event for a good cause. It is open to male and female riders of varying skill levels, with only a moderate level of fitness required for the distances. What's most recommended is that you simply enjoy riding a bicycle.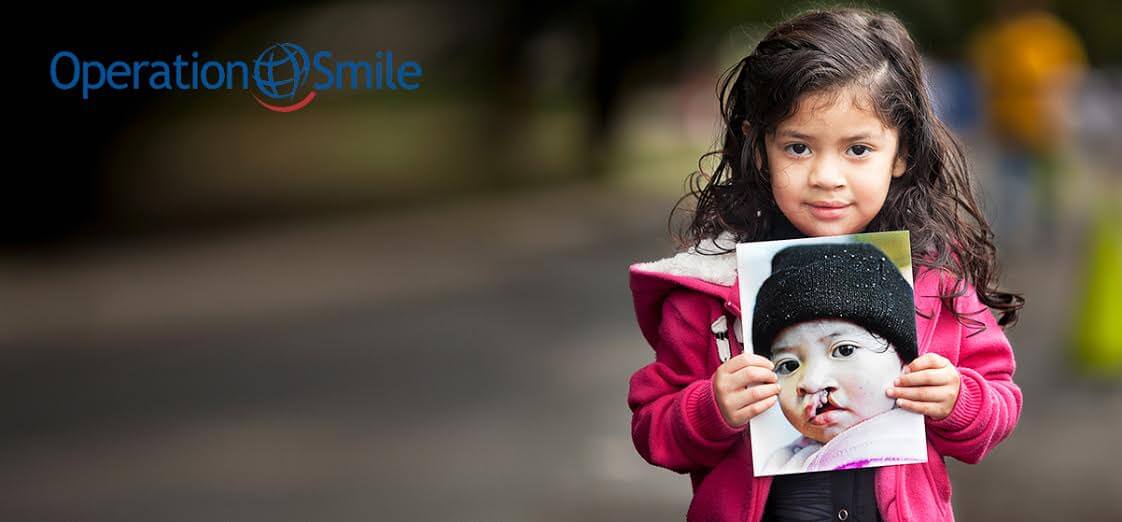 Daily riding distances are broadly achievable, with two route options on offer for a total of 100km or 140km over the two days.
"It is not a cycle race," says Mark Remijan, CFO of YAANA Ventures. "Far from it. Our priority is corporate networking and fundraising based on sustainability and conservation themes. It's also about health, enjoying amazing scenery, and raising funds that will enhance young people's lives."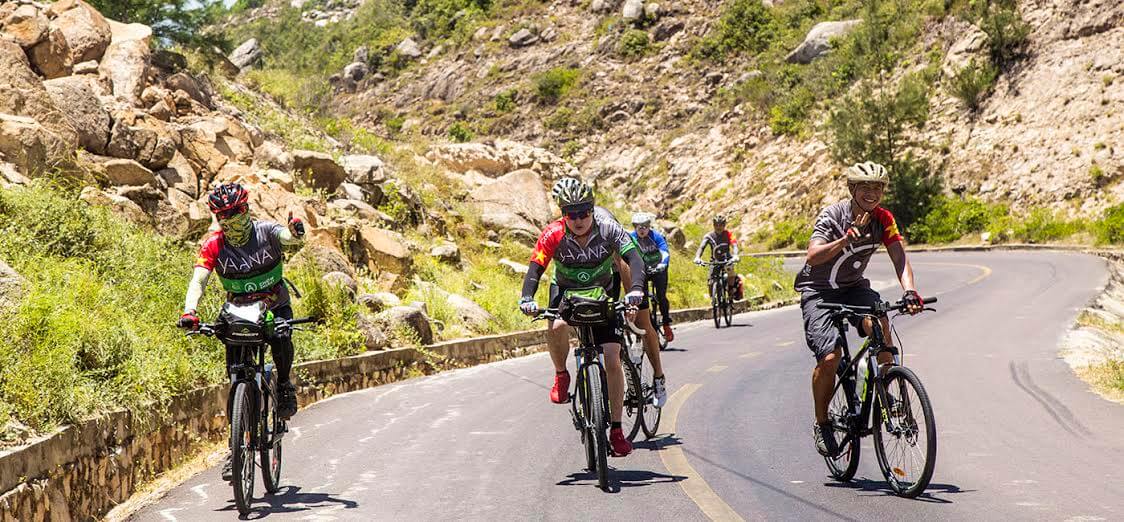 After enjoying the best of Northern Thailand's beautiful surrounds from the seat of a bike during the day, evenings become relaxed social affairs, with dinner & drink events organised and plenty of opportunities to network and reflect on an enjoyable day. The opening night features a guest speaker and the final evening will be marked with a closing dinner at a yet to be announced 'iconic location'  in Chiang Mai.
This is the second year YANNA has organised such an event, with 2017's highly successful fundraising challenge being held in Vietnam. Last year's event successfully raised $25,000 USD for Operation Smile, a fantastic organization that provides quality surgery free-of-charge to Thai children afflicted with cleft lip or palate disorder. This year they hope to make it to $40,000.
The logistics behind the event is a collaborative effort, conceived by YAANA Ventures, who will lead the sign-up and fundraising component, while bike tour and travel specialists Grasshopper Adventures and Khiri Travel handle event logistics.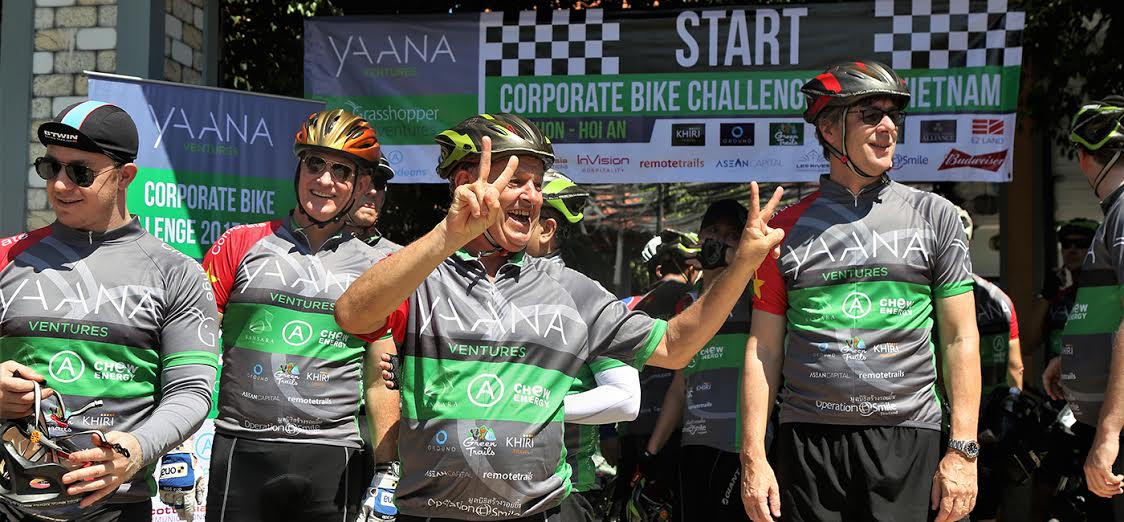 The YAANA Corporate Challenge is open to business leaders from any sector, says Willem Niemeijer, CEO of YAANA Ventures.
"Participants from any industry can join," says Niemeijer. "They should be passionate about people and planet as well as profits – and ready to get in the saddle to enjoy great scenery by day, and the exchange of ideas in the evening."
Funds raised from the event go to Operation Smile Thailand who will use them to fund operations, aftercare and speech therapy for Thai children born with facial deformities.
Companies can sign up teams of one to three riders depending on their sponsorship package: platinum (three riders for THB175,000/US$5,600), gold (two riders for THB125,000/US$4,000), or silver (a single rider at THB75,000/US$2,400).
Packages include bikes, full technical support, accommodation, corporate branding, apparel, meals, souvenirs, publicity for participating brands, and more – Full details here
Those interested in the more details and the route can find out more here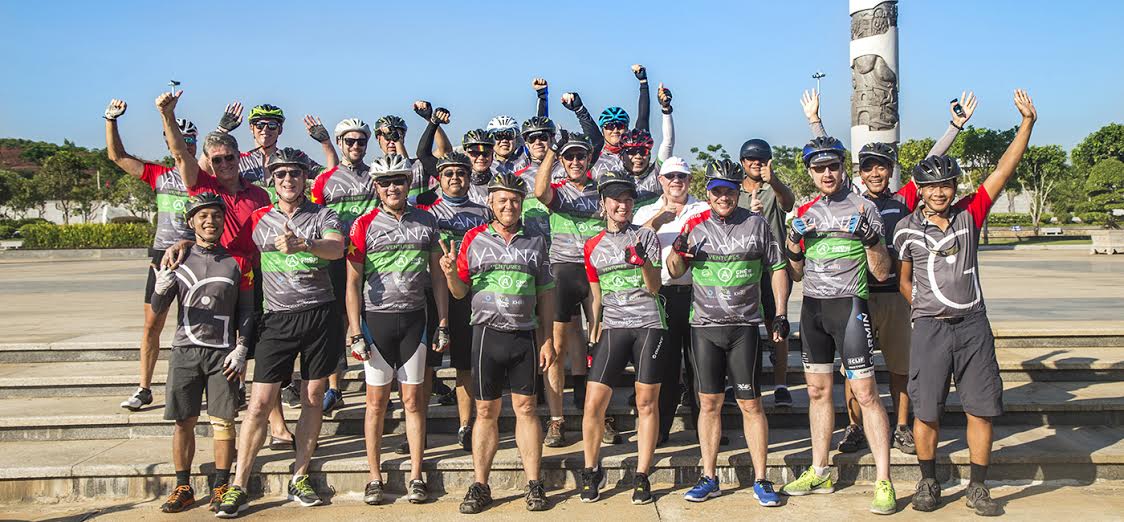 (article photos are from 2017's event held in Vietnam)