Love the freedom of an independent bike touring adventure but without the hassles? Grasshopper's Self-guided bike tours in Thailand (and other destinations in Asia) could be the perfect fit.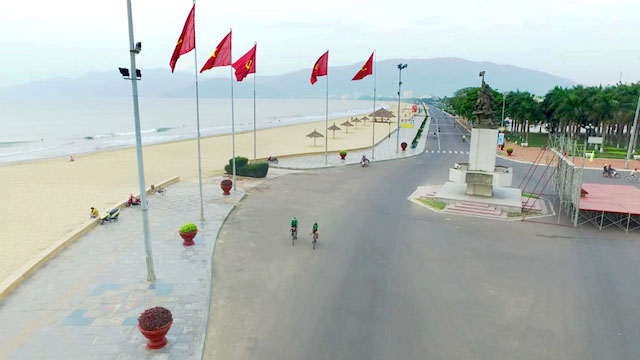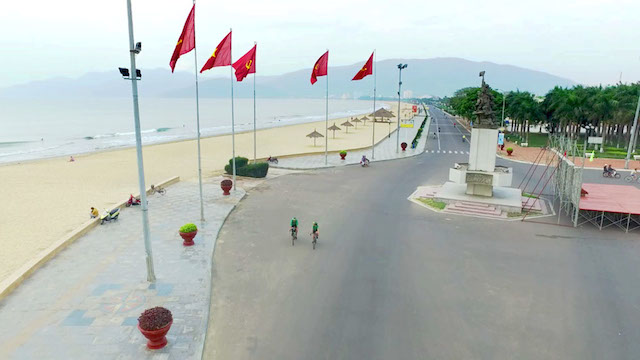 Self-guided bike tours have been well received in established European and American markets for some time now, but Grasshopper Adventures are the first to offer such fully comprehensive Self-guided cycle tours in the region.
Although the premise may seem straightforward, the execution of designing these tours — developing the App and coordinating seamless support and logistics in less developed areas — presented a challenge, albeit one the Grasshopper's crew happily embraced.
So what makes Grasshopper Self-guided different from joining a group tour or planning and executing your own independent trip?
The main difference is all you need to do is enjoy the journey! There's no keeping pace with a group, be they fast or slow, you are free to go at your own speed stopping for photos, snacks or breaks as often as you wish for as long as you like. The Self-guided tour App use in conjunction with the trip helps with our inside advice on food and location information and suggestions.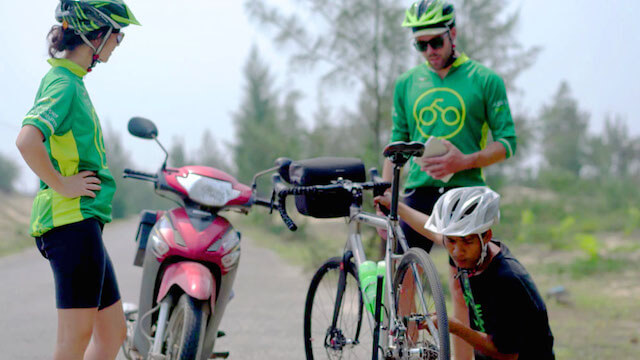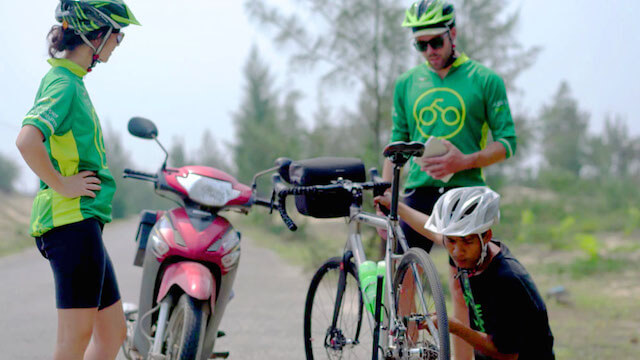 Fully supported – No need to worry about carrying your own gear from A to B or worry about its security, you can tour as light as you wish, bringing a few essentials like water and a camera, or loading up as much as you want on snacks and other things to use during the day. There's also no need to worry about mechanical failure or accident; help is just a call away, should it be needed, and GPS tracking ensures our support team knows your location.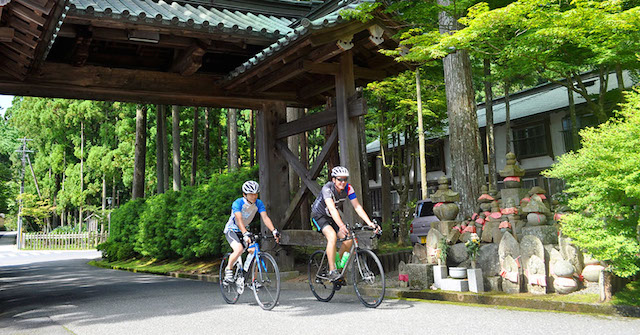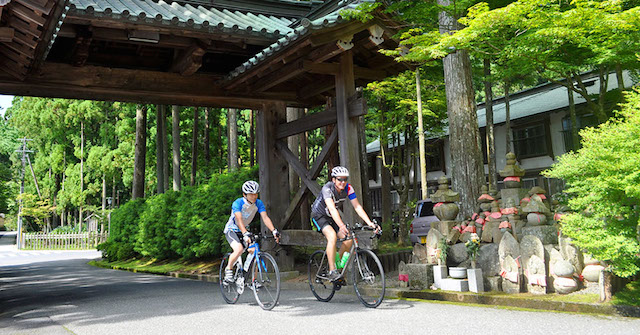 Tried and tested routes – These are not just some trails traced on a map; they are pre-navigated cycling routes, the best in the area — keeping you away from traffic as much as possible and making sure to pass all the top highlights and hidden gems along the way. The route you'll explore using the Grasshopper App is well thought out and regularly updated one that tour guests and guides have tested and love.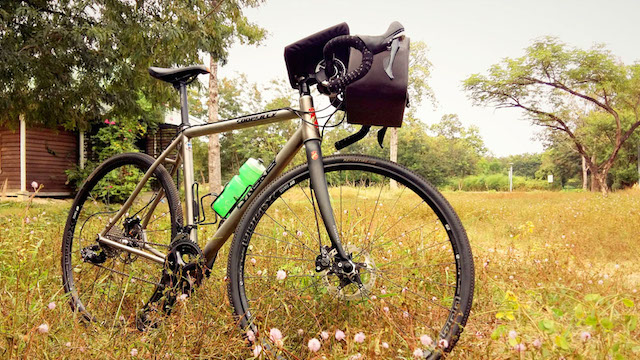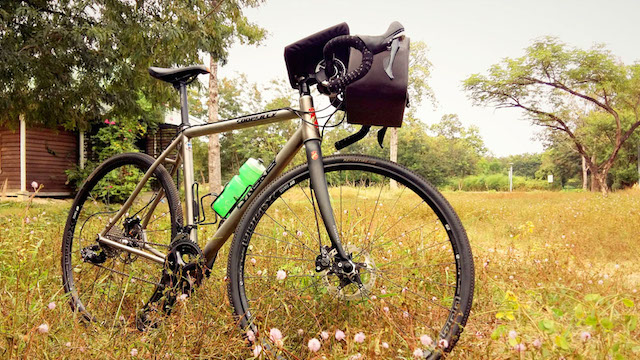 Premium bikes – Avoid the hassle and high cost of shipping your own kit half way around the world, but without sacrificing on the quality of your ride. Grasshopper's use titanium framed Lynskey cross bikes kitted out with high-end gear for light touring. No matter what you're used to rolling on at home you'd be hard-pressed to find a better quality bike for the conditions and of course you are welcome to combine some of your own kit (Saddle, clips, bars etc..) if you prefer.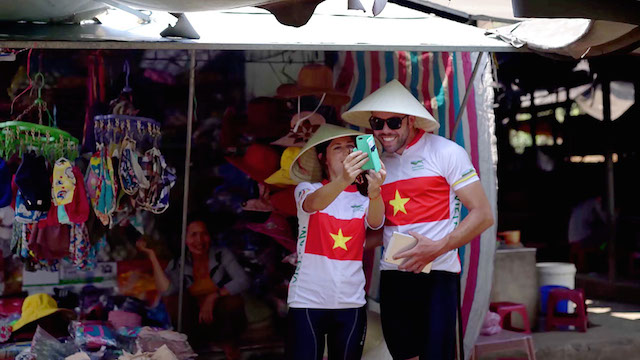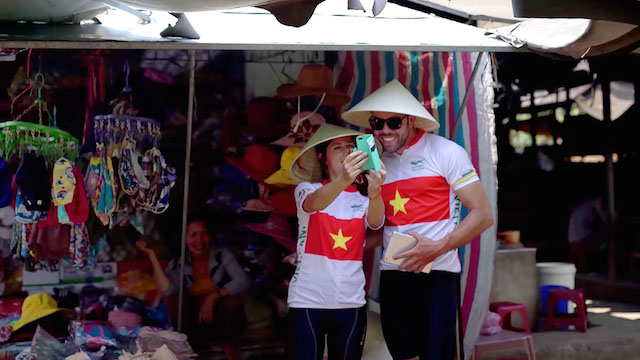 Years of experience conducting well-regarded adventure bike group tours throughout Asia have helped transfer this knowledge and skills to the Self-guided experiences. It takes the time and leg-work out of you having to do all the research, make all the plans and prepare all the backups yourself, not to mention having to haul your gear along the way with you.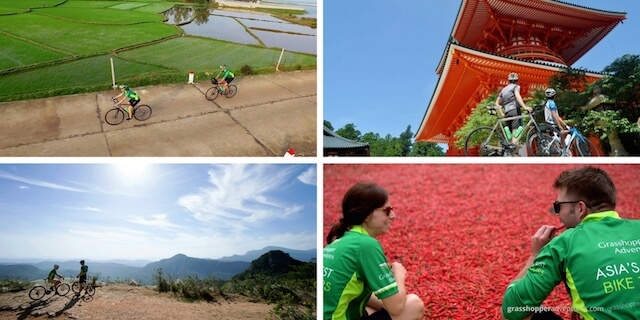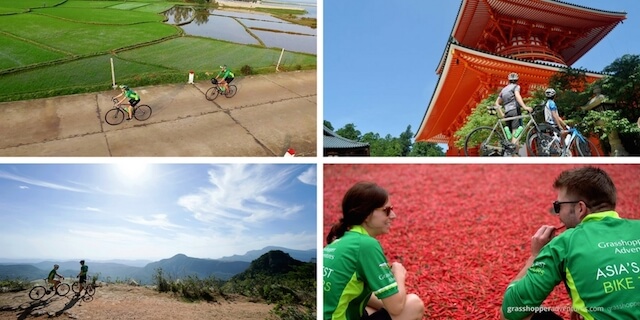 With Grasshoppers Self-guided the trickiest decision you'll need to make when planning your next adventure is which destination to choose from! Then all you need to do is look forward to the journey ahead, knowing you'll have all the back-up of Grasshopper's knowledge and support that guests have come to know and love. Now available in 5 locations: Coastal Vietnam and Thailand, the tea country of Sri Lanka, Eastern Taiwan and historic Japan.
Find out how these Self-Guided bicycle tours work.