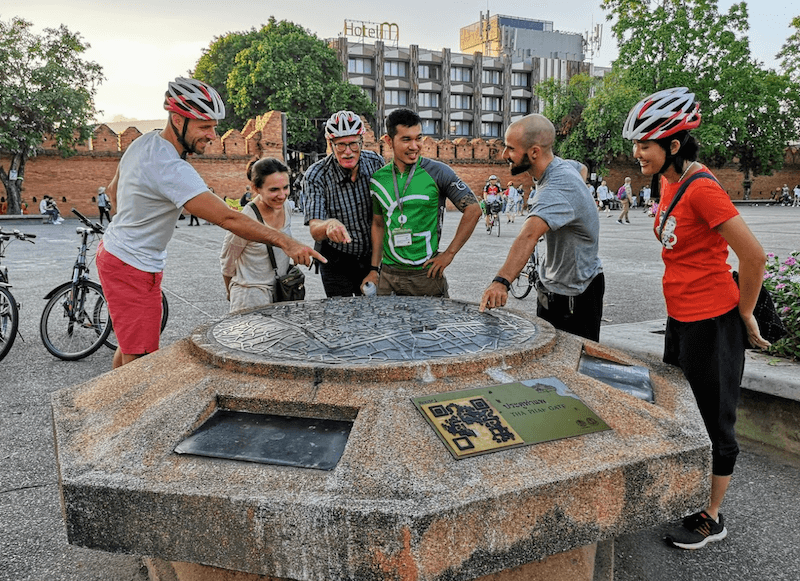 (Chiang Mai, Thailand) — Chiang Mai's #1 food tour just got better as Grasshopper Adventures has introduced a newly optimized culinary adventure that takes guests off-the-beaten-path to discover the wonders of Chiang Mai's varied cuisine. With the setting sun, guests will bike to-and-from an array of streetside stalls, hidden local restaurants, and traditional food markets all locations sampling best dishes Chiang Mai has to offer. The half-day tour covers 8km and only ฿2100 THB per person. For more information, visit Chiang Mai Food Adventures by Bike or call +66 617 402 233.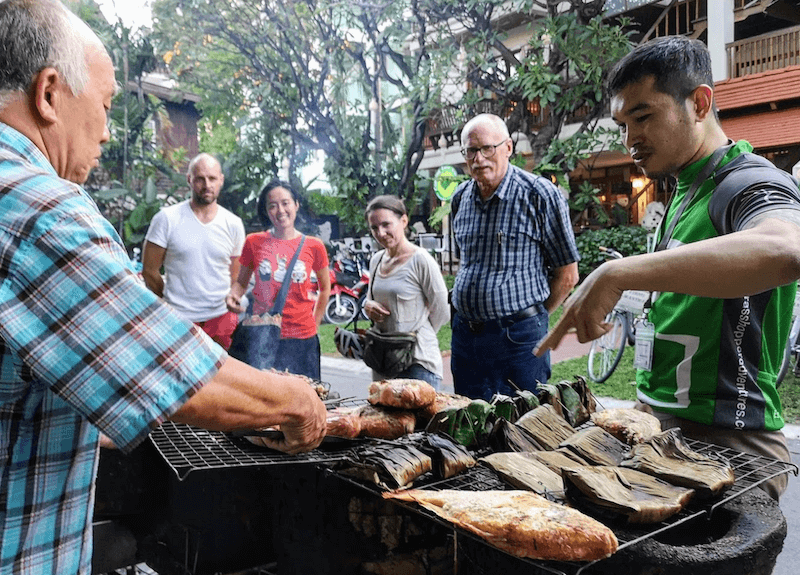 "This is the only food tour of its kind in Chiang Mai," said Noel Tanner, GM of Grasshopper Adventures. "The wide variety of options on this half-day tour, including Muang and Burmese cuisine, will delight your taste buds and fill your belly. The evening will conclude with a traditional dessert followed refreshing cold beverage in a beautifully transformed restaurant that was formerly a terracotta clay works."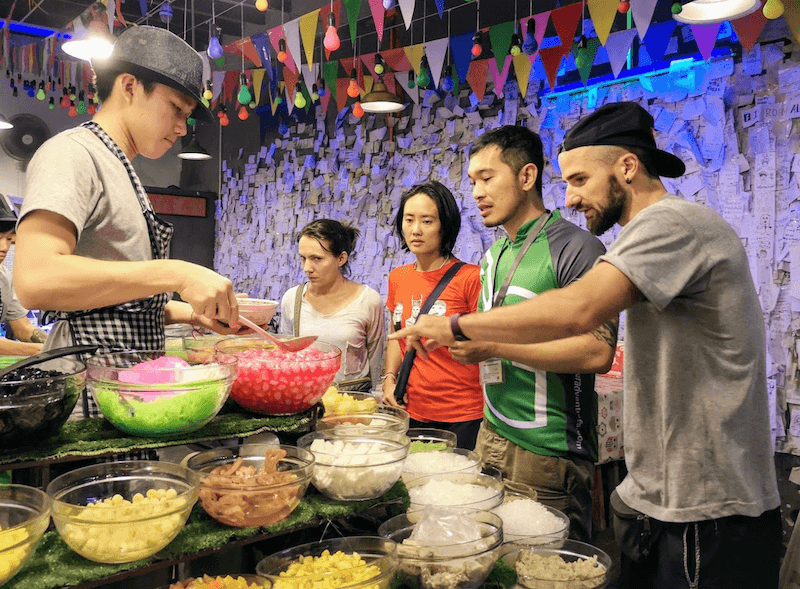 The riding on this 8km bike tour is relaxed and easy, mostly along backstreets. There are some short sections on busier roads but the terrain is flat. Major crossings are done together in an organized manner under the expert guide.
Tour highlights include:

Meandering the small lanes throughout the old city and beyond, visiting some of the best-kept dining secrets.

Viewing Tha Phae Gate, once the entrance through which traders brought their wares into the city and history lesson by the local guide.
Cycling to the Three Kings Monument with cultural significance explained.
Sampling the authentic Thai cuisine of Lert Ros and a Burmese dishes at The Swan.
Trying a variety of different Pad Thai dishes at Tha Phae Pad Thai and learning the history of Pad Thai.
Touring Warorot Market (or Kad Luang), a must-visit for food lovers as it offers a wide range of ready-to-eat fruits and snacks.
Enjoying a nightcap at Gallery & Gastro Bar in the heart of the old city.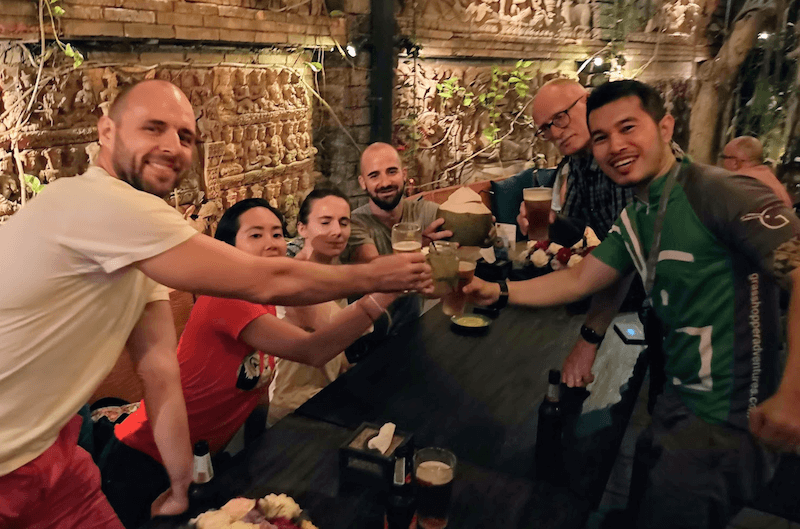 About Grasshopper Adventures: Grasshopper Adventures is a cycling and active travel specialist, headquartered in Bangkok. They host more than 25,000 travellers of all ages and abilities, on tours ranging from one day to two weeks in Japan, Sri Lanka, Cambodia, Laos, Vietnam, Cambodia, Thailand, China, Uzbekistan, Taiwan, Bhutan & Myanmar.
https://www.grasshopperadventures.com