Tour Chiang Mai's top sites and hidden gems by bicycle during the ideal time of day… At night!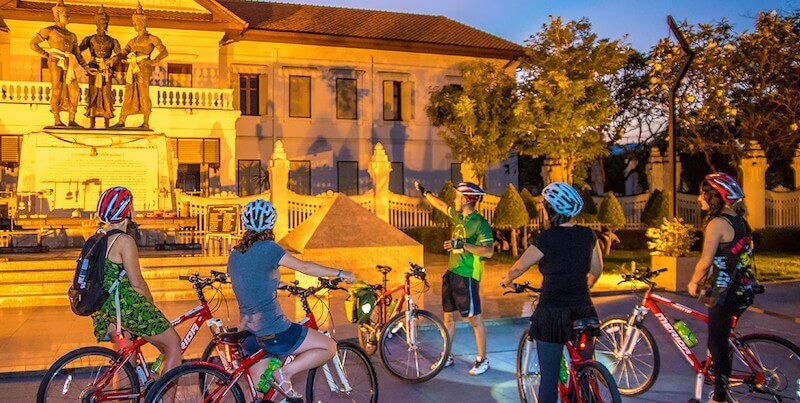 This is the perfect time to explore this vibrant town in northern Thailand on two wheels. As the sun sets temperatures drop from the daytime heat and the best attractions are free of crowds.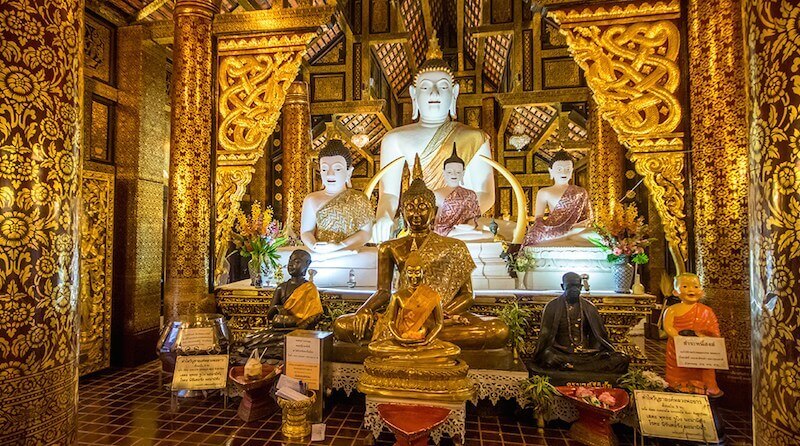 The ambiance of lights, street food and buzz of night time activity also make for a beautiful backdrop and the perfect time to capture some unique moments from your time exploring Chiang Mai.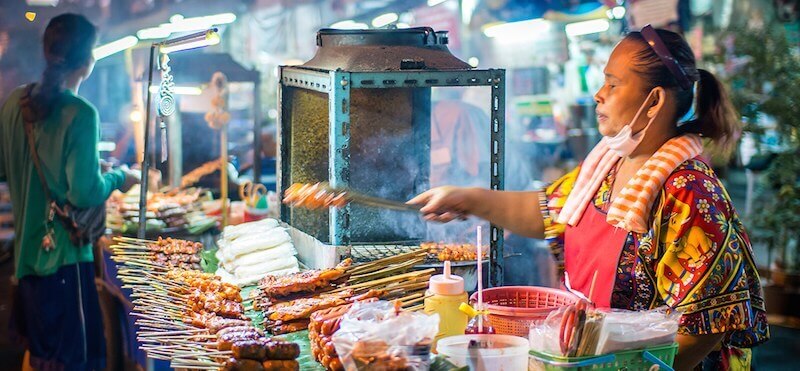 The tour take in Chiang Mai's famous landmarks in the old city. See illuminated temples with chanting monks, Tha Phae Gate Plaza and sample tasty snacks from a busy night market.
In town for one month or just an overnight stay, this latest half-day sunset/evening bike tour fits any schedule and is the best way to see and discover a unique side of the city.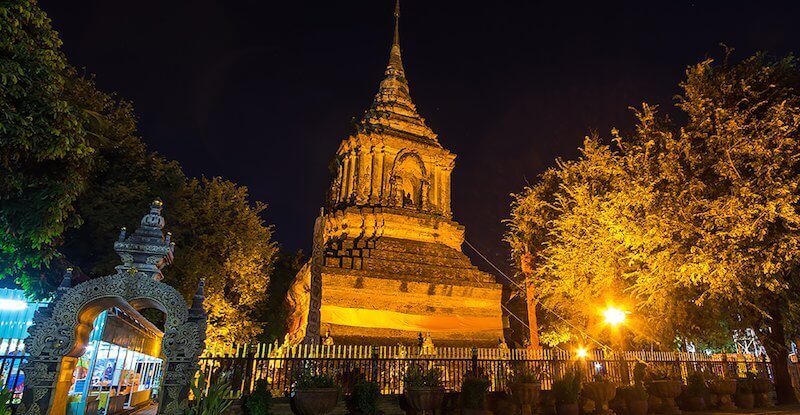 The Chiang Mai Night Bike tour is the latest offering from the Grasshopper Adventures' Thailand team and presents a great alternative to the range of food and daytime bike tours offered by the enthusiastic team in Chiang Mai.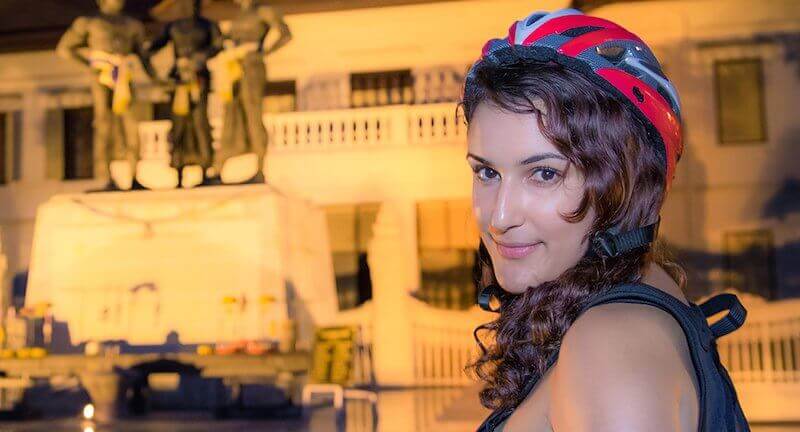 For questions and enquiries about this or other Thailand tours visit the Grasshopper Adventures Website or email journeys@grasshopperadventures.com