Tour of Friendship R1 2013
April 27 – May 1
The annual Tour of Friendship is back for 2013!
Background of the TOF: After the 13th Asian Games in 1998 in Bangkok, Titaree Tanakorn decided to organize a new cycling tour with support of 40 commissaries. First named the "Anti Drug Tour Thailand" and "Tour of EGAT" the name later changed to "Tour of Friendship R1." Famed for its friendly and fun atmosphere, the event grew every year by 60-80 riders and this year the organizer expects around 200 foreign riders to compete. The "Tour of Friendship R1" is neither about professional racing nor money – it is all about the love for cycling and to connect cyclists from all over the world. The meaning of R1 is Road race number 1. The tour is well organized, with a dedicated staff of 120 to take care of the roads and to support the cyclists on their ride.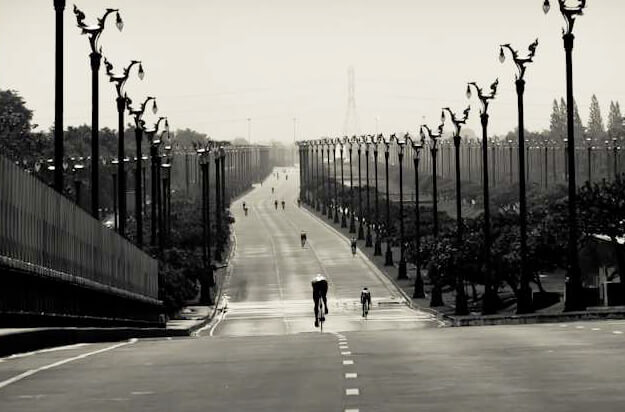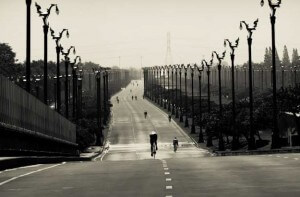 CLASSIFICATION OF CATEGORIES
Junior
Open
30-39 years
40-49 years
50-59 years
Men Master
Lady
VIP. Cyclist
COMPETITION RULES and REGULATIONS
– Riders who do not get the overall prize, still have the right to ride on the next day, to get the stage winner.
– Riders must sign in on the roster sheet at the start (0700) and finish of every race day. Not signing in will result in DNS and DNF status for the rider.
– There is no feeding point on the course. Refreshments shall be supported by the commissaries after the first 50 km until just before the last 20 km to the finish line.
– ONE team vehicle (4 wheel vehicle only-NO motorcycles) is allowed for teams consisting of 4 riders or more.
– All riders will be provided with a number plate, which needs to be be affixed to their bicycle, plus 2 body numbers. All number plates shall be well fixed, must be as provided, not being cut, folded, defaced or modified.
– Competing teams are notified to bring own spare bicycles and spare parts for the entire competition as no spare bicycles and spare parts will be supplied.
– Only telephones and radios are allowed for communication during the race.
– Jerseys without sleeves shall be forbidden.
– Helmet is compulsory.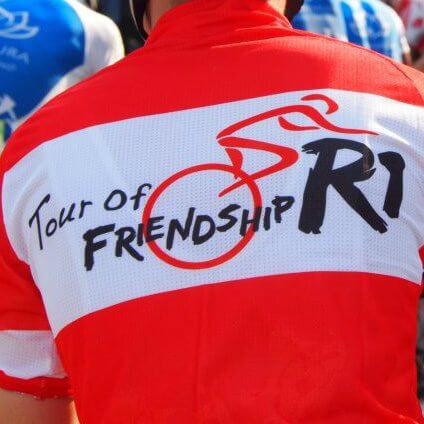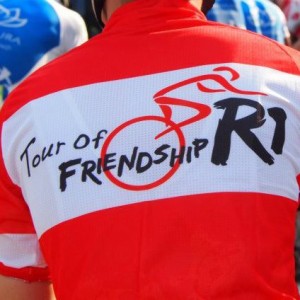 BONUS
– King of Mountain
1st place – 5 seconds bonus
– Stage Winner
1st place – 10 seconds
2nd place – 6 seconds
3rd place – 4 seconds
4th place – 2 seconds
5th place – 1 seconds
DEADLINE for ENTRY FORMS
Registration deadline is March 31, 2013. Early bird registration starts December 25, 2012. The entry fee of THB16,900 (early bird) covers the race fee, hotels, food and transfer to and from the airport – more or less all expenses. Active Management Asia (AMA) Events is providing registration services for Tour of Friendship R1 2013.
PRIZES
The trophy is different every year but it always resembles a bicycle part. Trophies will be presented immediately after the finish of each stage, at the competition venue.
– Stage winner : Trophy to 1st – 5th place of each category
– Overall prize : Trophy to 1st – 5th place of each category
– King of Mountain (every category)
FOREIGN TEAMS
– Application Fee : 16,900 Baht per person.
– Accommodation : provided from April 27 to May 1, 2013. Including Hotel 5 nights, 5 Breakfasts, 5 Lunches, 5 Dinners, Vehicle Transfers (from and to the Airport).
– Transportation : arrange for foreign teams during the race by bus.
Race course routes, distances and profiles by stage:
TOF2013_Stage1_(7 km): http://ridewithgps.com/routes/1971100
TOF2013_Stage 2_(122KM.,Rolling20KM): http://ridewithgps.com/routes/1963250
TOF2013_Stage 3_Open,30,40(170KM): http://ridewithgps.com/routes/1979221
TOF2013_Stage 3_50,Junior,Master,Lady,VIP(115KM): http://ridewithgps.com/routes/1979222
TOF2013_Stage 4_King of Mountain(54km): http://ridewithgps.com/routes/1981938
TOF2013_Stage 4_Open,30,40(164KM): http://ridewithgps.com/routes/1981951
TOF2013_Stage 4_50,Junior,Master,Lady,VIP(109KM): http://ridewithgps.com/routes/1981996
TOF2013_Stage 5_(84KM): http://ridewithgps.com/routes/1963234
Tour of Friendship organizers maintain a website with photos and details of past TOF races at http://www.tof-r1.com/
Tour of Friendship organizers maintain a FaceBook page at http://www.facebook.com/pages/Tour-of-Friendship-R1-Thailand-2012/133606716755288
Read about the 2012 Tour of Friendship here – http://bicyclethailand.com/tour-of-friendship-2012/