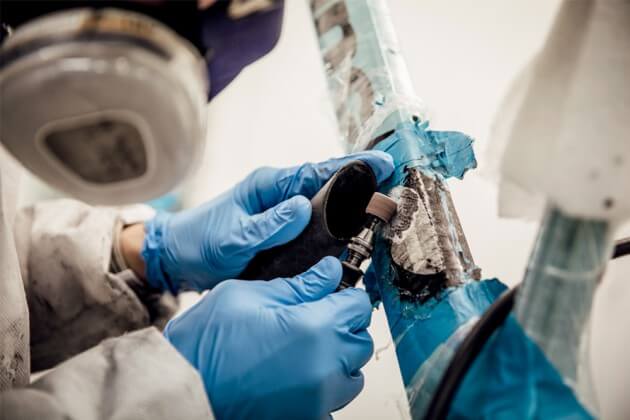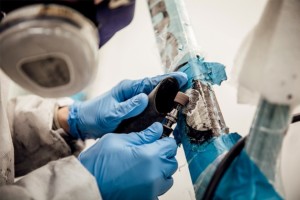 A retired engineer with 20 years experience working in Seattle, U.S.A. for an aerospace industry manufacturer of carbon fiber parts has opened a local outlet in Saraburi offering carbon bicycle frame repair services.
All work completed by Surazal Designs comes with a 1-year warranty against defects in materials and workmanship. Carbon frames are refurbished to factory standards and Surazal Designs will conduct frame repair services on name brand bicycles ONLY.
The procedure for a standard frame repair (one damaged section) includes:
Damaged frame is sent to Surazal Designs. All frames should be clean and sent without parts attached.
Surazal Designs will conduct careful inspection of the frame and create a file documenting all damage. This file is then sent to the customer along with an estimate of costs for repair.
A final price is negotiated and a 50% deposit is collected prior to start of repair work. All postage and shipping charges are paid by the customer.
A normal repair should take approximately 2-3 weeks to allow the epoxy resin to fully harden, then a final torque load test is performed to test the repaired area.
Touch-up paint will be airbrushed onto the frame at the repaired area and is included when the color can be closely matched. A UV resistant clear coat will be tastefully applied to protect the repaired area If we are unable to closely match the paint color of the frame.
Final photos of the repair will be documented on every frame and sent to the customer.
After frame has been repaired the remaining 50% must be paid to Surazal Designs prior to shipping. If final payment is not made within a period of 30 days from time of contact the frame is forfeit by the customer and will be sold at the company's discretion.
The frame is then boxed up and shipped to the customer when final payment has been received.
What grade of carbon is used? How many layers?
All repairs are completed with aircraft grade carbon fiber, which meets or exceeds the original manufacturers specifications.
Normally, three layers of carbon are used in a (seat, down, top) tube repair. In an especially tight area, such as a narrow seat stay, a custom preform will be made and integrated in to the remaining carbon frame to replace the damaged section.
Approximate cost to repair a carbon bicycle frame?
Normal repairs run between 3,500 THB and 20,000 THB. A written estimate will be given at the time the frame has been received and inspected.
Can you repair my carbon seat post and wheels?
We do not repair wheels, seat posts, handlebars, or any other extraneous equipment.
Do you make repairs on composite bicycle frames?
Composite bike frames made of aluminum & carbon will be considered on an individual basis depending on the repairs needed.
We look forward to your business and hope to have you as a satisfied client.
SURAZAL DESIGNS SARABURI
707/53 PICHAI ROAD
SARABURI, THAILAND 18000
EMAIL CONTACT : LAZARUSDAL@AOL.COM